Christie on DeSantis: 'None of Us Really Know Who He Is'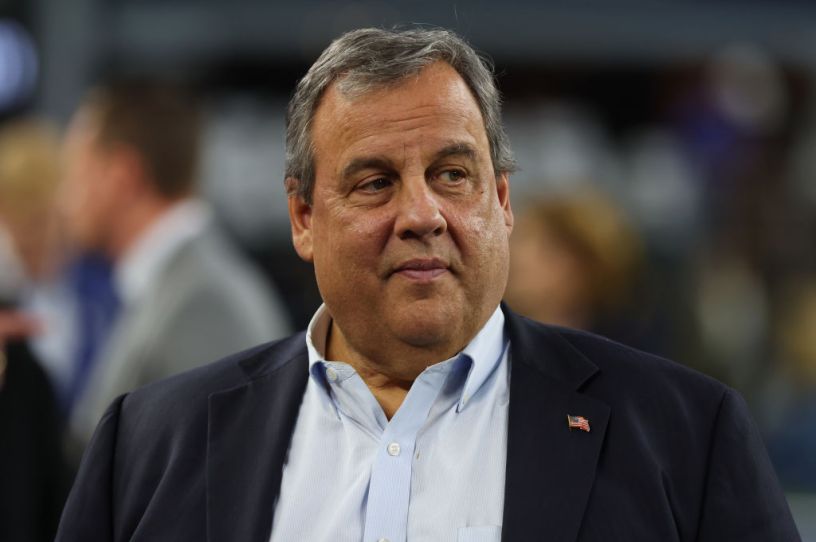 Former New Jersey Gov. Chris Christie. (Photo by Richard Rodriguez/Getty Images)
Happy Wednesday! The GOP 2024 presidential field grows from one to two today. Only 800 more announcements to come!
Up to Speed
Nikki Haley is set to officially kick off her presidential campaign at an event in Charleston today, but the former South Carolina governor scooped her own announcement yesterday with a preview video posted online. "Even on our worst day, we are blessed to live in America," Haley said in the tightly produced clip, which walked through her personal history and track record as South Carolina governor and U.S. ambassador to the United Nations. "The Washington establishment has failed us over and over and over again. It's time for a new generation of leadership—to rediscover fiscal responsibility, secure our border, and strengthen our country, our pride, and our purpose."
Democratic Sen. Dianne Feinstein of California, 89, announced Tuesday that she won't run for reelection in 2024 but confirmed that she will continue to serve as California's senior U.S. senator until her term ends in January 2025. Her announcement comes weeks after Democratic Reps. Katie Porter and Adam Schiff formally hopped into the race to succeed her—Democratic Rep. Barbara Lee has also signaled interest in running—and follows months of speculation about her political future amid growing concerns about her mental acuity. Feinstein's retirement will mark the end of a political era in California. After two decades in local San Francisco politics—she became acting mayor in the wake of the 1978 assassination of Mayor George Moscone and Supervisor Harvey Milk—Feinstein made the jump to national politics with a Senate win in 1992, and has been a major force in Democratic politics for the three decades since.
After losing to GOP Rep. Lauren Boebert of Colorado by roughly 500 votes last cycle, Democrat Adam Frisch announced Tuesday he's all in for a 2024 rematch. Frisch's strong showing in November caught Washington by surprise. Joe Biden had won just 45 percent of the vote in Colorado's 3rd District in 2020, and national Democrats had largely ignored the race: The Democratic Congressional Campaign Committee (DCCC) spent just $330 in ads on Frisch's behalf and the Nancy Pelosi-aligned House Majority PAC spent $1,563, according to the late Blake Hounshell in the New York Times. That spending calculus could change this cycle now that national Democrats know Frisch is a competitive candidate. "Lauren Boebert is a MAGA extremist, unconcerned with the needs of everyday Coloradans—she should be worried about a formidable challenge," DCCC spokesman Tommy Garcia told The Dispatch on Tuesday. "House Democrats will have great offensive opportunities in 2024."
Chris Christie Sounds Off on 2024
Chris Christie isn't pulling punches as he mulls a 2024 presidential bid.
That's hardly surprising for the pugnacious former New Jersey governor, whose bid for the Republican nomination in 2016 flamed out with a sixth-place finish in the New Hampshire primary. It does make him unique. As some Republicans bow out rather than face Donald Trump in the unfolding 2024 contest and as others gingerly tiptoe around the former president—critical one minute, deferential the next—Christie picks a fight with No. 45 every chance he gets.
"I've known him for 23 years, and so I'm not the least bit afraid of him," Christie told The Dispatch during an interview last week, while in Washington for meetings with Republican governors. "The presence of Donald Trump [in the primary] still makes a difference to a lot of people. He didn't do what the normal one-term president does, which is go away in shame because they've lost. He has no shame."
You're out of free articles
Create an account to unlock 1 more articles