A Rural Democrat Bets on a Moderate Message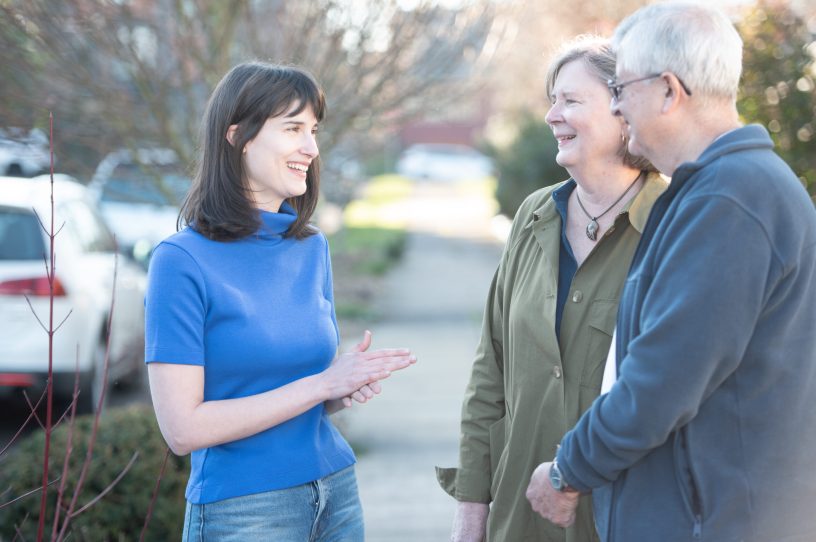 Marie Gluesenkamp Perez (Handout)
"It's one of the most important contests of our lives," David Nierenberg, an investment manager, said of Washington's 3rd Congressional District. "It is America's best versus America's worst—not 'America First.'"
His remarks, recorded during a fundraiser in southwest Washington, sound like typical campaign fare. But Nierenberg, a major fundraiser for Mitt Romney's presidential campaign, was boosting a Democrat, Marie Gluesenkamp Perez, against GOP nominee Joe Kent. The question is whether there are enough independents and disaffected Republicans like him to make a difference.
Fundraising for a Democrat in Washington's 3rd District, which Republicans have won since 2008, is a risky bet.
Six-term Rep. Jaime Herrera Beutler failed to advance in August's all-party primary after voting to impeach former President Donald Trump last year. Next month voters will choose between two political novices: Gluesenkamp Perez, an auto shop owner and Democrat, and Joe Kent, a combat veteran.