Mike Pence's Campaign Grapples With Fundraising Woes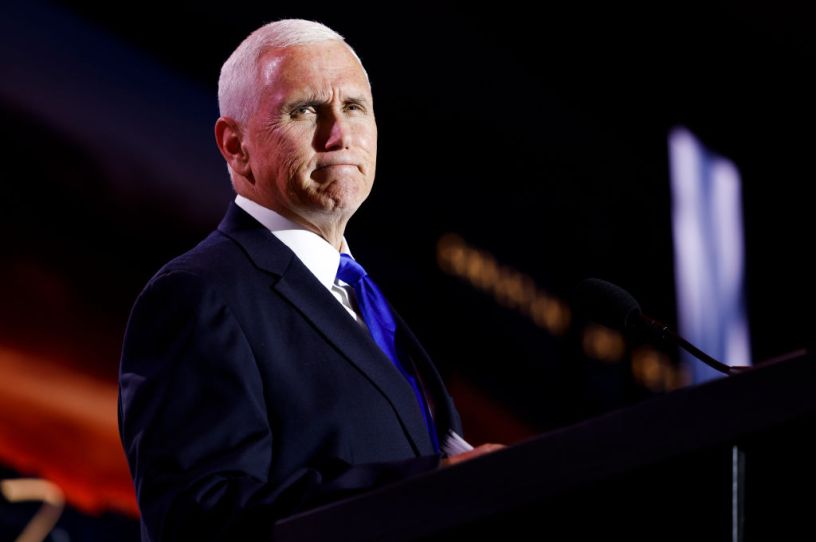 Former Vice President Mike Pence delivers remarks at the Christians United for Israel summit on July 17, 2023 in Arlington, Virginia. (Photo by Anna Moneymaker/Getty Images)
Happy Wednesday! Donald Trump told the world on Tuesday he's been informed he's the target of another criminal probe and expects to be indicted on charges related to January 6. On the same day the special counsel leading that investigation, Jack Smith, was spotted by CNN grabbing a bite to eat at a Subway in Washington.
Up to Speed
Pence Focuses on Fundraising as Debate Pressure Mounts
Mike Pence is racing to amass enough campaign donors to qualify for a crucial Republican debate in Milwaukee that is five weeks away.
The former vice president remains short of 40,000 individual donors required to earn a spot in the televised August 23 faceoff. To get there, Pence is focused on converting donors to the political nonprofit organization he founded after leaving office into campaign contributors. For this and other fundraising efforts, Pence is leaning on direct mail. It's a historic strength for the former vice president but takes longer to produce results than digital appeals.
Fundraising through online platforms is also a priority. Like any modern presidential contender, Pence is using media interviews and social media posts to acquire donors and boost his war chest. The campaign acknowledges it's been slower going than preferred but says the former vice president is on track. Just Tuesday, spokesman Devin O'Malley reveals, Pence's appearance on "Fox & Friends" generated 200 new donors in the 15 minutes immediately following the Fox News morning show segment.