A Critique of Tim Keller Reveals the Moral Devolution of the New Christian Right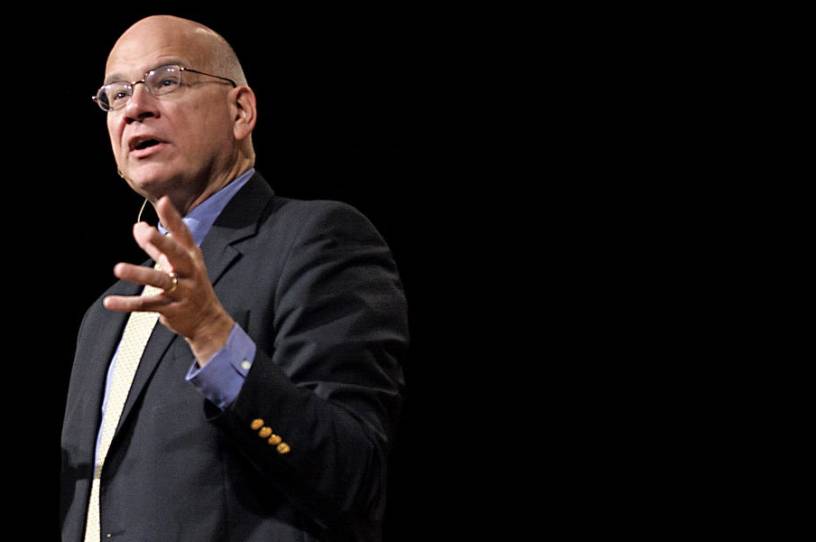 If I had to put a name on this era of right-wing Christian politics, it would be "The Great Rationalization." As the right has become more cruel, malicious, and dismissive of character, some Christian thinkers have been willing not just to excuse this transformation but to affirm it as deeply virtuous.
Drill down into any of these rationalizations, and you'll find the same theme repeated time and again: Desperate times call for desperate measures. Those who don't understand the present crisis or the necessity of changed tactics are simply not men for the moment.
A good example of the genre was published this week in First Things. The piece is called "How I Evolved on Tim Keller," and its author, First Things associate editor James Wood, makes all the familiar arguments, though more civilly than most. Wood takes pains to compliment and note Keller's immense and positive influence on him personally and on the church collectively (he calls him a "C.S. Lewis for the postmodern world"), but he goes on to inform us that he has "turned elsewhere for guidance in our contemporary political moment." 
In short, it's because my friend Tim shuns political tribalism (emphasizing a "third way" between red and blue) and strives, in Wood's words, to be "'winsome,' missional, and 'gospel-centered'" in his approach. Wood says that Tim recognizes "though the gospel is unavoidably offensive, we must work hard to make sure people are offended by the gospel itself rather than our personal, cultural, and political derivations."
Get every newsletter and all of The Dispatch. Support quality, fact-based journalism.
Get Started
ALREADY HAVE AN ACCOUNT? SIGN IN