A Nation of Christians Is Not Necessarily a Christian Nation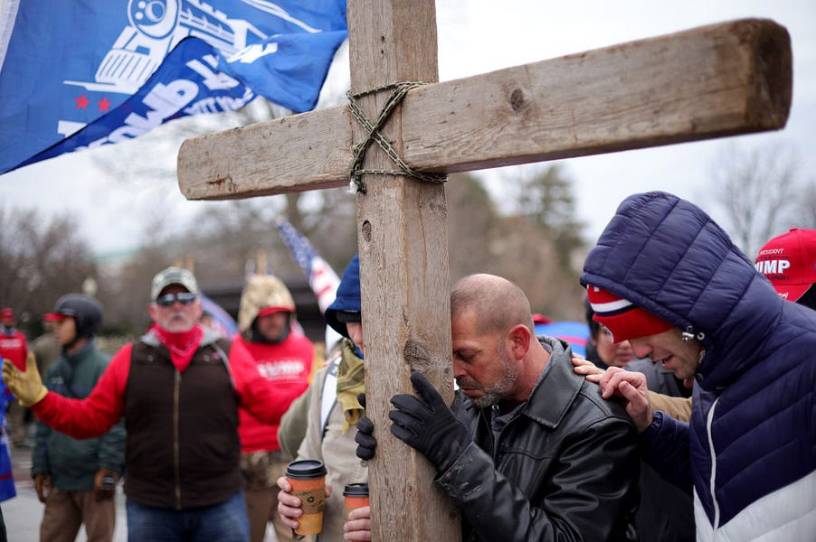 Of all the remembrances of January 6, the most searing for me was a simple tweet thread. It came from a Presbyterian pastor named Duke Kwon, and it was a photo compilation of Christian imagery on January 6. There were crosses, Bibles, public prayers, and Christian flags amid the tear gas. In fact, Christian flags and symbols were on the front lines of the fighting, carried like men used to carry regimental colors into battle. 
It's hard to think of the worst image, but the picture below—which combines the Christian flag with an American flag and a Trump flag—almost perfectly captures the syncretism of Trumpist Christianity:
I've written at length about Christian nationalism generally and the specific version of Christianity that was suffused throughout Trump's effort to steal a national election. But I want to write about something a bit different, about the definition of a "Christian nation" and the sense that America is (or was) a Christian nation that is now moving to a "post-Christian" future where it will become increasingly difficult for faithful Christians to find a home here and to feel welcome in their own communities.
You're out of free articles
Create an account to unlock 1 more articles