Biden's Two Tasks: Repairing Deep Divisions and Defeating a Deadly Disease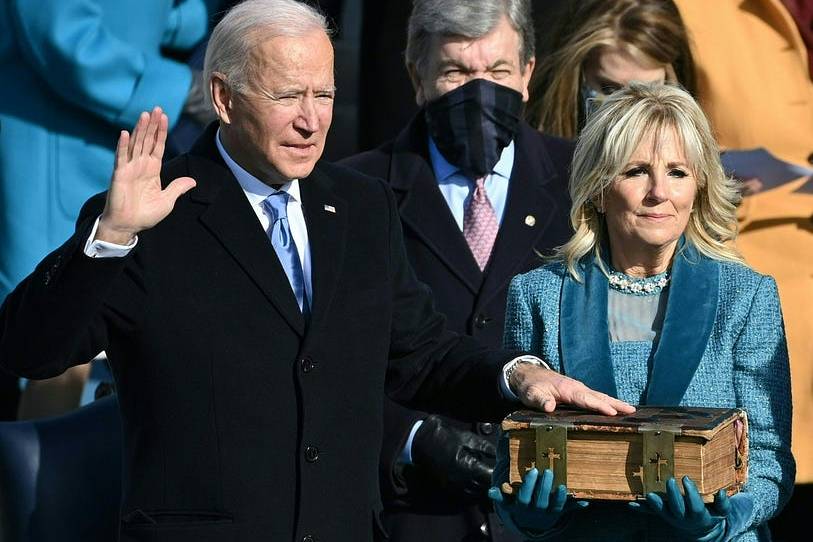 Late last year, the Ronald Reagan Institute commissioned me to write an extended essay about Reagan's first inaugural address. When I re-immersed myself in the American world of the 1980 election and the 1981 inaugural, I was struck by some powerful similarities to the present.
No, there was no pandemic. No, there had been no uprising at the Capitol. But America was in a state of stagnation and malaise. Americans feared their nation was in a state of terminal decline. If you could mark the course of American history from the Tet Offensive to Reagan's inaugural, it was a long story of defeat in Vietnam, corruption in the Nixon White House, energy shocks at home, and humiliation at the hands of the Iranian ayatollahs abroad—all against the backdrop of the seemingly-invincible Soviet menace.
In that context, Reagan had two great tasks, one intangible and the other tangible. He had to revive the American spirit, and he had to restore American power. He accomplished both, and he did so convincingly enough that by the end of George H.W. Bush's term (the culmination of the Reagan era), the United States stood astride the world as its lone superpower, a "hyperpower" without recent historical precedent.
Joe Biden has two great tasks, one intangible and the other tangible. He has to restore a significant measure of American unity, and he has to defeat a deadly virus. Accomplish those goals, and (barring additional unexpected crises) he'll almost certainly be deemed a success.  Fail and, well, brace yourself.
You're out of free articles
Create an account to unlock 1 more articles