It's Time to Stop Rationalizing and Enabling Evangelical Vaccine Rejection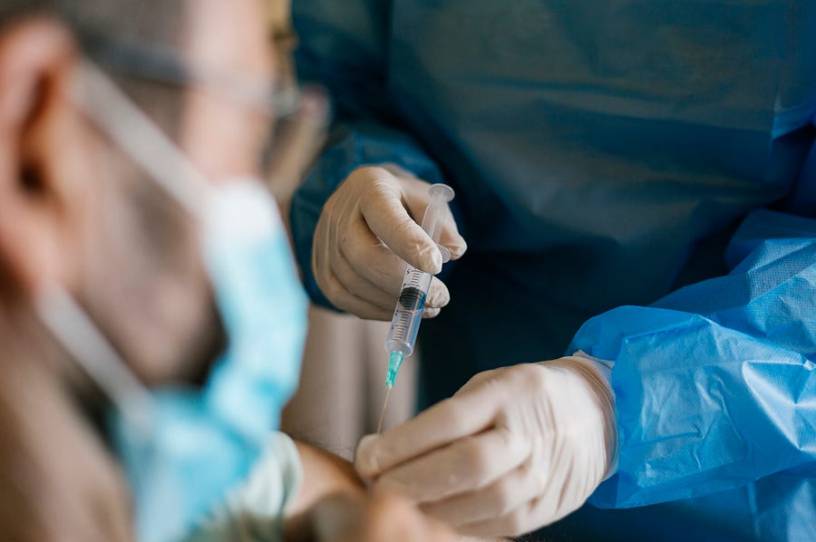 As the coronavirus's Delta variant rips through (mainly) the Southeastern United States, two things are becoming clear at once. First, amidst the dark clouds of continued disease, there is the silver lining of an increased number of vaccines. After hitting a weekly low in early July, the pace has picked up to an average of almost 900,000 vaccinations a day. Through persuasion and mandates, America is chipping away at vaccine reluctance.
At the same time, however, the remaining vaccine holdouts are growing more extreme, and significant parts of the Christian Right are enabling, excusing, and validating Evangelical behavior that is gravely wrong and dangerous to the lives and health of their fellow citizens. 
For example, there is a scramble by Christian Americans to seek "religious exemptions" from employer vaccine mandates. I've received correspondence from Christian religious liberty ministries who report a sharp rise in requests for legal assistance to secure religious exemptions. One ministry indicated in an email to affiliated attorneys that it had been "inundated by requests" for help. A pastor in a large church in California has promised to hand out "religious exemption forms" to anyone who attends the church and asks. 
On Friday the National Religious Broadcasters, an umbrella association of roughly 1,100 member associations, abruptly fired its senior vice president of communications, my friend Daniel Darling, because Darling appeared on MSNBC's "Morning Joe" to discuss why he got vaccinated and to try to allay Christian fears about the vaccine. He lost his job even though he was remarkably gracious in his comments. He defended Evangelical distrust of institutions and merely urged Christians "to talk to their doctor and really consider [the vaccine], just because we just don't want to see anyone else unnecessarily die of this lethal virus."
You're out of free articles
Create an account to unlock 1 more articles