Make No Mistake: The GOP Has a Grassroots Problem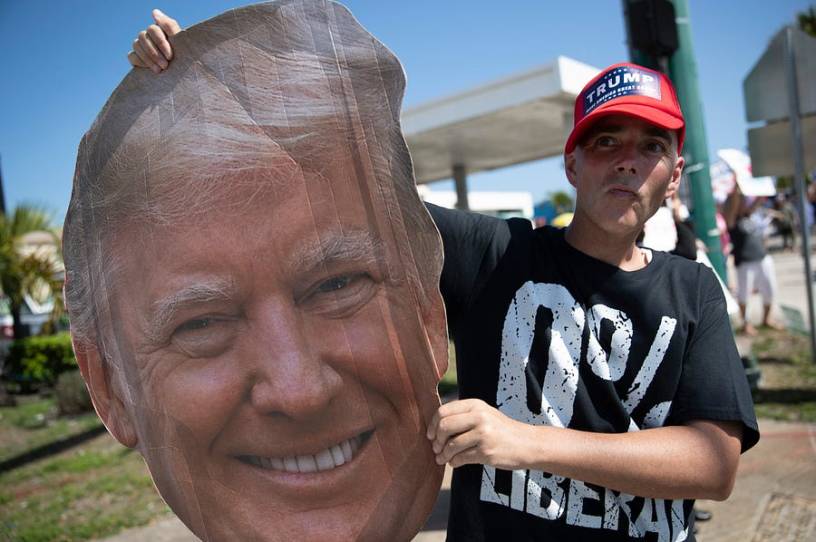 Yesterday afternoon, I had the pleasure of joining my friends Mona Charen, Linda Chavez, Damon Linker, and Bill Galston on Mona's "Beg to Differ" podcast. The lead topic was Liz Cheney and the likely imminent loss of her position in GOP House leadership. The question arose: "Is Cheney's plight largely the result of a failure of the GOP elite—and their refusal to stand up to Donald Trump—or a crisis in the grassroots?" 
My answer on the podcast was 'both.' Just as in the 2016 primary, elites are failing to stand up to Trump, and the masses are wrongly embracing him. I bring up the primary because (just like then) the GOP has choices. It's not "Trump or Clinton" or "Trump or Biden." It's "Trump or the dozens and dozens (hundreds and hundreds?) of better women and men who could lead the party." Yet by the tens of millions, Republican citizens still stand and shout, "Trump!" 
But now, upon reflection, I'd like to revise and extend my response. Yes, there is and has been an elite failure to stand up to a former president who is still ranting that the 2020 election was "the Big Lie." Yes, many members of that elite have stood shamefully silent as they watched a few brave Republicans—men like Mitt Romney and women like Liz Cheney—directly confront the former president. They've been shamefully silent even when they've agreed that Trump was unfit. 
While there's no true justification for that silence (one should speak the truth even when it's hard), there is a reason. And the reason rests with the Republican grassroots. They are getting the party they demand, and heaven help anyone who stands in their way. Just ask virtually any elected Republican. In a safe red seat (which is most red seats), asking them to stand against Trump—even now—is like asking them to step aside and be replaced by their district's version of Lauren Boebert or Marjorie Taylor Greene or Matt Gaetz. 
Get every newsletter and all of The Dispatch. Support quality, fact-based journalism.
Start Your Free Trial
ALREADY A PAID SUBSCRIBER? SIGN IN