Stop Screwing Around and Pass the Electoral Count Reform Act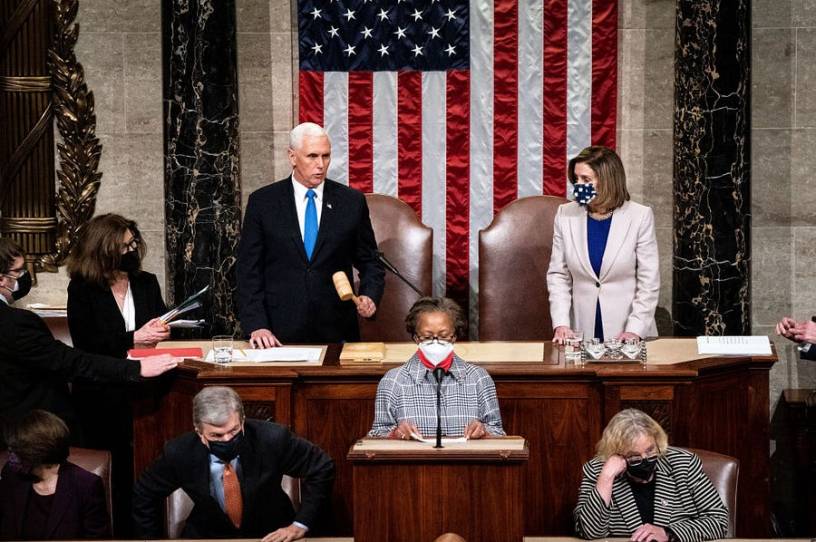 I want to begin with a question I've asked before. What if Mike Pence had said yes? What if the history of January 6 was very different, Pence had agreed with the John Eastman memos arguing that he enjoyed a tremendous amount of discretion in counting Electoral College votes, and he either declared Trump the winner outright, throwing the election into the House of Representatives, or sent it back to the states for the state legislatures to decide which electors were valid?
America probably would have survived that moment, but the key word there is probably. Does Trump leave the White House? If the Supreme Court intervenes, does he care? Do we see a situation in which Chief Justice Roberts swears in Joe Biden while a MAGA judge swears in Trump for his "second term"? What do state governors do? Does federal law enforcement intervene? What about the military?
Mike Pence saved us from all this chaos, and he deserves our gratitude. But he never should have been put in that position, and we have an opportunity to fix the prime legal reason why he was. The primary blame, of course, rests with the depraved corruption of Donald Trump and his cadre of loyalists. The secondary blame, however, rests with the Electoral Count Act, an absolute mess of a statute.
This January I wrote a prequel to this newsletter, titled "Stop screwing around and reform the Electoral Count Act." In that piece I quoted the entire act (go read it, if you dare) and then detailed its many, many flaws. While the overall intent of the act—to craft the process of certifying a presidential election and the process for objecting to state results—is quite clear, the wording itself is an incredible mess.
Get every newsletter and all of The Dispatch. Support quality, fact-based journalism.
Start Your Free Trial
ALREADY A PAID SUBSCRIBER? SIGN IN