The Gospel of Life Is Clear: Virtuous Ends Do Not Justify Vicious Means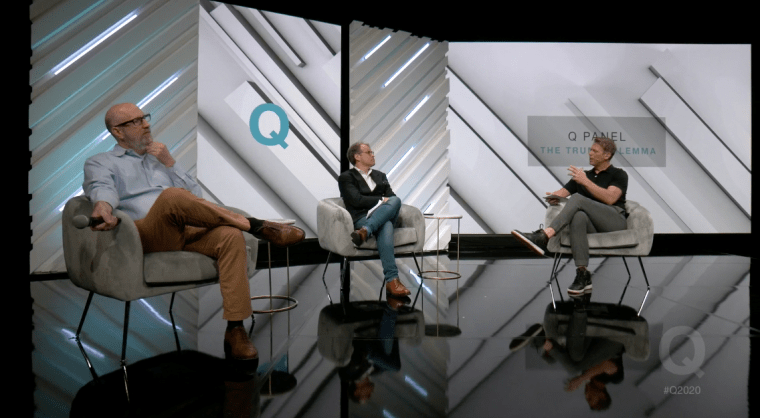 Last month I had the privilege of debating one of Donald Trump's most prominent and outspoken Evangelical supporters, Eric Metaxas. You might know Metaxas as a Christian speaker and author of popular biographies of Dietrich Bonhoeffer and Martin Luther and also as the author of pro-Trump children's books, such as Donald Drains the Swamp and Donald Builds the Wall (part of his "Donald the Caveman" series). Gabe Lyons, co-founder of Q Ideas, moderated our discussion. You can read a full transcript here. 
I'd encourage you to read the entire thing and judge for yourself the respective merits of our positions, but I do want to highlight a few of Metaxas's assertions. And remember, I did not debate a fringe Evangelical. Eric would be considered not just entirely mainstream but also a member of the Evangelical intellectual elite. He's a graduate of Yale University, and he used to host a popular discussion series in Manhattan called "Socrates in the City." My wife and oldest daughter enthusiastically attended a session that featured Malcolm Gladwell. 
First, Metaxas spoke as if the stakes of the election were extraordinarily high. Regarding abortion, it was as if slavery was on the ballot:
How can you even divorce policy from character? In 1860, slavery was on the ticket, okay? You could elect, if there was somebody really close to Jesus who was pro-slavery, you would simply say that slavery–no pun intended–completely trumps the man's moral character. There are issues. The life of the unborn is an issue, it's the equivalent of slavery in our time.
You're out of free articles
Create an account to unlock 1 more articles