The Pro-Life Movement Must Transcend Politics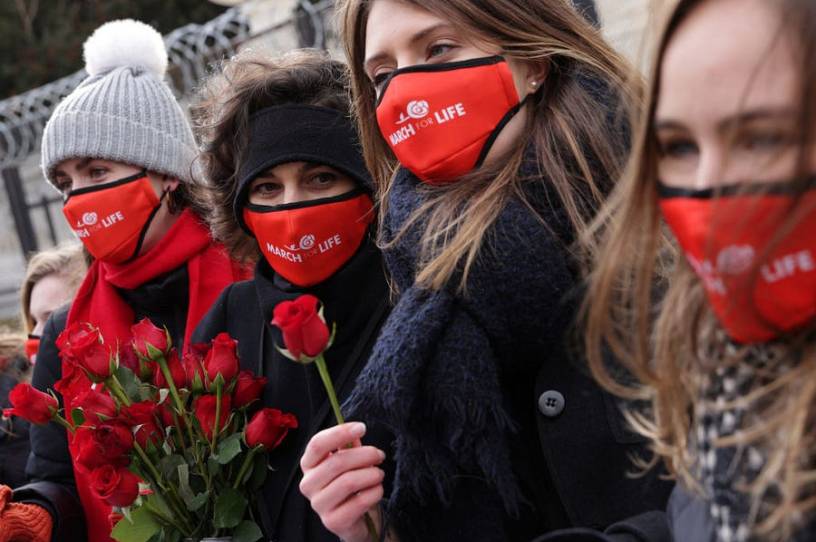 The spring of 1998 was the best of times for our family, and it was almost the worst of times. I'll never forget the way Nancy told me that she was pregnant. I came home from work, and she was waiting for me at the door with a present. I unwrapped it, and I was completely puzzled for about three seconds. It was a tiny baby onesie. Then, suddenly, the stupidity wore off, and we yelled and hugged and celebrated the wonderful news.
Then, weeks later, Nancy started to bleed. It was late enough in the pregnancy that it came as a shock, and Nancy raced to the doctor. He put her on bed rest, but he was grim. We'll never forget his words. "You might need to call off the celebrations," he said. We felt sick.
So Nancy went on bed rest. She barely moved for days. The bleeding stopped, and we went back to the doctor to determine whether our baby was still alive. When I close my eyes, I can still hear that wondrous noise—the unmistakable high-pitched sound of our daughter Camille's heart beating fast and strong. Words can't describe our relief and delight. 
Even though I was a pro-life lawyer and activist, politics was the furthest thing from my mind. I couldn't think. I could only feel joy.
You're out of free articles
Create an account to unlock 1 more articles