Face Masks Are Temporary. The Culture War Is Forever.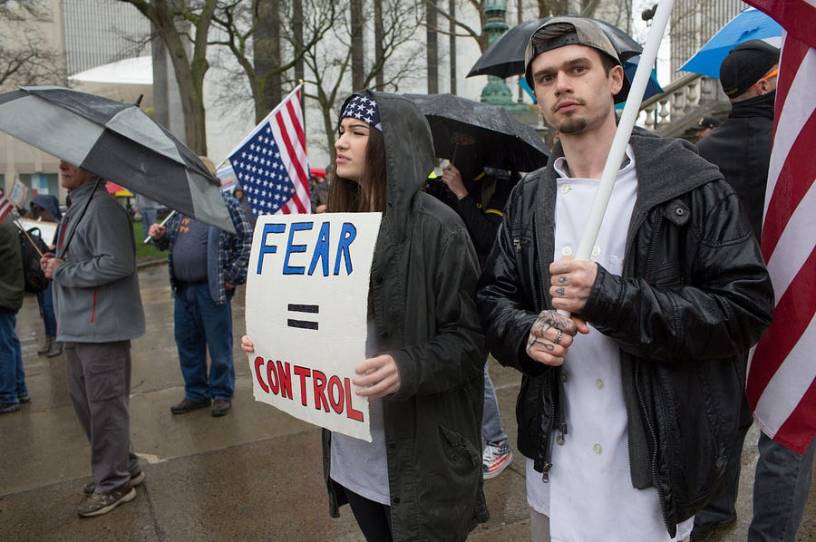 Hi there,
I think making face masks into a cultural flashpoint is ridiculous. Yes, I agree that people can be too extreme on either side of the issue, and said as much in a recent column. I think the right-wing effort to turn them into a symbol of fear and tyranny and the left-wing effort to make them a badge of social solidarity are both oftentimes way too dramatic. Masks are a tool—necessary in some situations, unnecessary in others—and reasonable people can disagree about where to draw the line. 
But mask-wearing is ultimately going to be part of our effort to reopen the economy. Think of it this way: If all the governors lifted their stay-at-home and business closure orders tomorrow, but said that people should wear masks to work, including on public transportation, that would be a movement in the right direction for the people desperate to "reopen" the economy. More people would show up to work. More customers would feel comfortable shopping and getting on the bus. And if governors didn't tell people to wear masks, many would still do it, and that would still be good and helpful. 
Remember, the point of wearing masks is primarily to protect others from infection, not the mask-wearer. Because people with COVID-19 can feel healthy and be asymptomatic, they can unwittingly spread the bug. Masks are not a foolproof means of preventing that, but there's solid evidence that they can help, which is why the CDC recommends them. 
Get every newsletter and all of The Dispatch. Support quality, fact-based journalism.
Start Your Free Trial
ALREADY A PAID SUBSCRIBER? SIGN IN