Why Rome?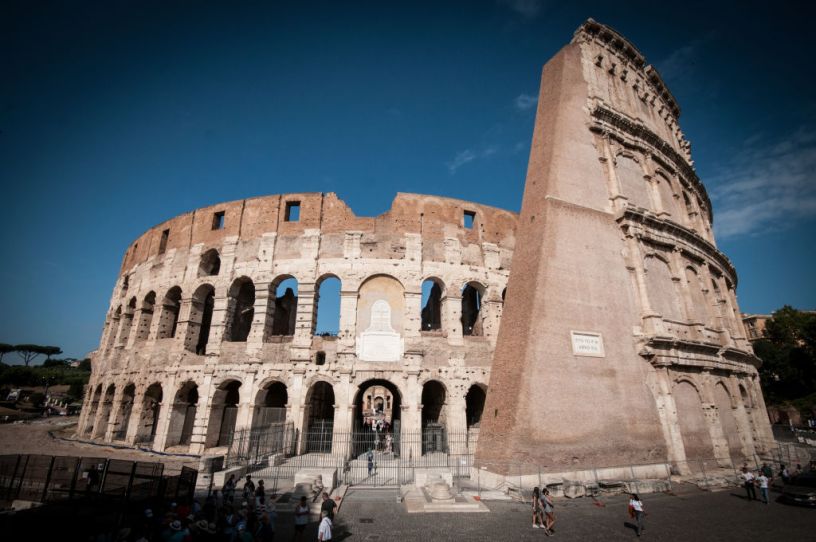 Tourists visit the Colosseum Area, on September 15, 2023, in Rome, Italy. (Photo by Andrea Ronchini/NurPhoto via Getty Images)
Hi,
Greetings from the road. I'm in Utah right now. We drove from Portland in the new mobile kitchen with bed. The Sprinter is amazing, though we really haven't had a chance to put it through all of its camping paces because we've got to make a wedding in Iowa. We have also learned the hard way that diesel is expensive these days. But I'll save the travelogue stuff for when I have more travel to log.
Still, I'd say my wife and I have learned a lot about each other spending all this time on the road, but the truth is, having driven up and down and back and forth across this country (Alaska and Hawaii included) so many times, there's not much left to learn about each other that can be learned on the road. Of course, writing that virtually guarantees that at the next truck stop a bunch of Hells Angels will yell, "Jessica! You have a lot of nerve showing your face around here."
But Jessica did learn something about me that surprised her a bit. There's this weird viral conversation going around where women ask their husbands or boyfriends how often they think about the Roman Empire. And it turns out that many men say it's several times a week or even every day.
I am one of those men. I said the Missus was surprised, not shocked. She knows I think about a lot of weird stuff.