The Morning Dispatch: About Those Nukes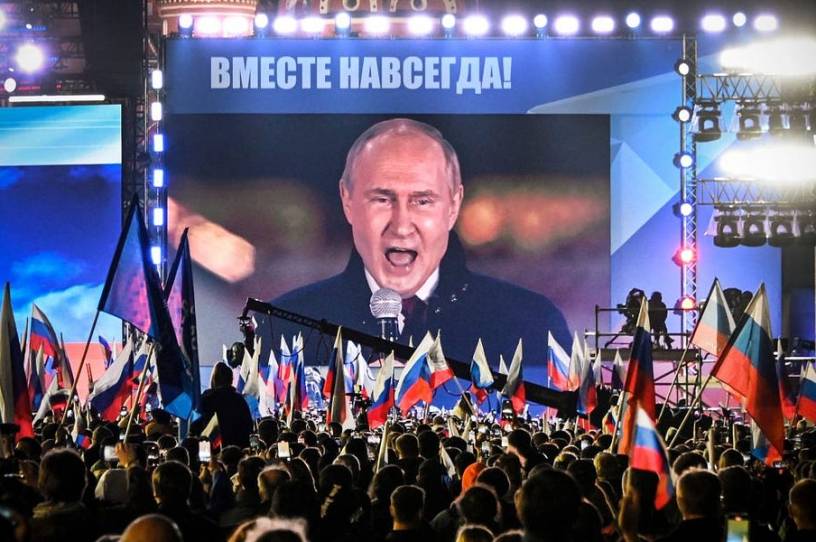 Happy Wednesday! And to all our readers observing Yom Kippur today, we hope you have an easy and meaningful fast. G'mar chatima tova.
Quick Hits: Today's Top Stories
The Pentagon announced a new $625 million security assistance package for Ukraine on Tuesday, tapping into previously approved congressional aid to send Ukraine four more HIMARS mobile artillery systems, 16 howitzers, Claymore anti-personnel mines, ammunition, and other equipment. The United States has now sent Ukraine approximately $16.8 billion in military aid since Russia's invasion in late February. President Joe Biden also spoke with Ukrainian President Volodymyr Zelensky to underscore that "the United States will never recognize Russia's purported annexation of Ukrainian territory."

Nearly 110 deaths from Hurricane Ian had been reported as of Tuesday night—about half of them coming in Florida's Lee County—and more than 320,000 households in Florida remained without power as of Wednesday morning. The Federal Emergency Management Agency on Tuesday announced it has approved more than $70 million for recovery efforts, and FEMA workers are visiting shelters to help Florida residents apply for assistance.

After months of declines, gas prices have begun to rise again in recent days, with the nationwide average up about 1.5 percent week-over-week according to AAA data. Planned refinery maintenance on the West Coast accounts for some of the reversal, as does the expectation that the Organization of Petroleum Exporting Countries (OPEC+) will reduce oil production by as many as 2 million barrels per day. The Biden administration has reportedly been lobbying against such a cut in advance of today's OPEC+ meeting.