The Morning Dispatch: Afghanistan, One Year Later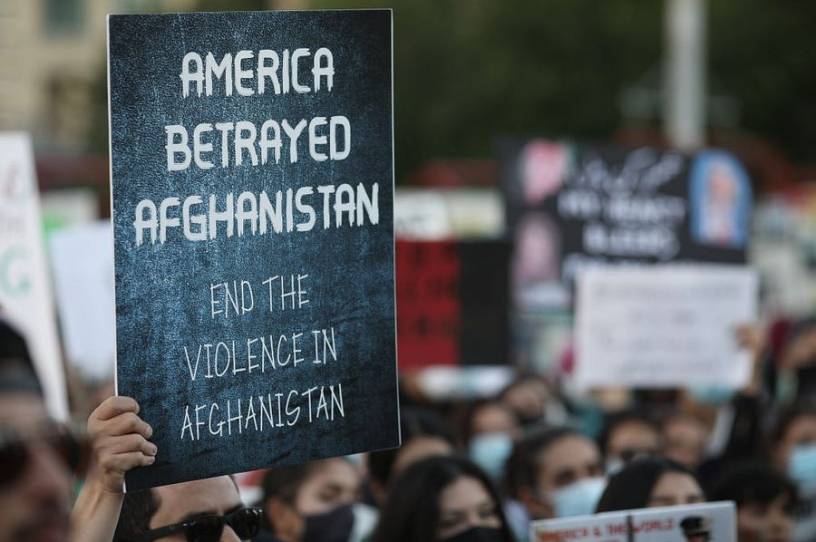 Happy Monday! Best of luck to the Tesla bro looking for parents in the Bay Area who will let their child run in front of his car to "make a point" about the safety of its self-driving features and win a Twitter fight.
Quick Hits: Today's Top Stories
The House voted 220-207 along party lines on Friday to pass the Inflation Reduction Act, sending to President Joe Biden's desk more than $400 billion in healthcare and green energy subsidies, as well as additional funding for the Internal Revenue Service. Democrats claim new corporate taxes and stricter IRS enforcement will generate enough revenue to pay for the bill's provisions and reduce the deficit, but the nonpartisan Congressional Budget Office has not yet released an updated estimate following a few last-minute changes to the act. Biden is expected to sign the legislation into law this week.

A federal judge unsealed the warrant and receipt of materials tied to the FBI's recent search of Mar-a-Lago on Friday, revealing federal law enforcement is investigating potential obstruction of justice, the potentially illegal removal or destruction of government records, and potential violations of the Espionage Act. An inventory of the search indicated FBI agents removed dozens of boxes from the resort, including records related to his pardon of Roger Stone, "Info re: President of France," a "handwritten note," and more than ten sets of items labeled classified, confidential, secret, or top secret. Trump claimed in a statement Friday that the seized documents were declassified under a "standing order" he made while president that declassified any documents he took home.

The FBI and the Department of Homeland Security on Friday reportedly issued a joint intelligence bulletin warning of increased threats of violence against federal law enforcement after the FBI's Mar-a-Lago search, including a threat to bomb the FBI headquarters and general calls for civil war or rebellion. Ohio State Highway Patrol announced Thursday afternoon officers had shot and killed an armed man who—after reportedly expressing outrage at the Mar-a-Lago search—allegedly tried to breach an FBI field office in Cincinnati earlier in the day.