The Morning Dispatch: After the Fall of Mariupol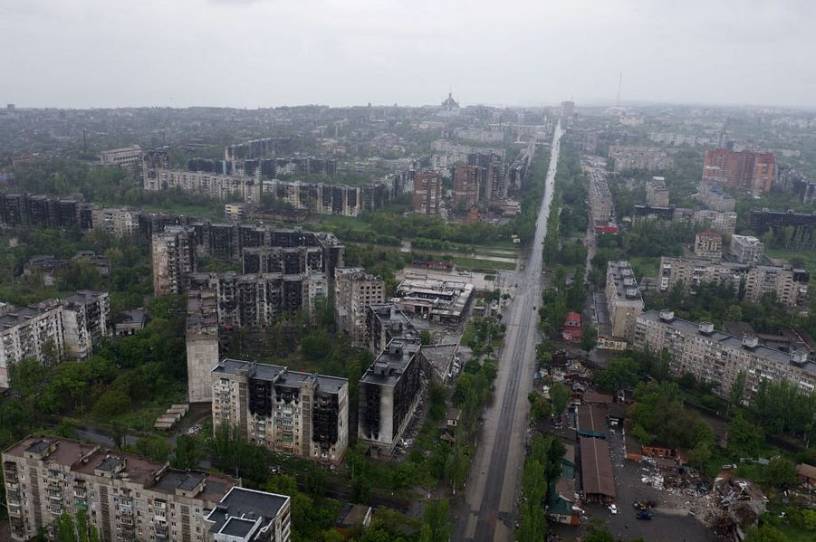 Happy Thursday! Congratulations and get well soon to Eritrean cyclist Biniam Girmay, who won a stage of the Giro d'Italia on Tuesday and immediately had to withdraw from the rest of the race after hitting himself in the eye popping open a bottle of prosecco. Race organizers will now present winners with uncorked bottles. 
Quick Hits: Today's Top Stories
Sweden and Finland formally applied to join NATO on Wednesday, with Prime Ministers Magdalena Andersson and Sanna Marin meeting with NATO Secretary-General Jens Stoltenberg at the military alliance headquarters in Brussels. Despite continued Turkish obstinance, Stoltenberg expects the Nordic countries' applications to receive unanimous approval within a few months. Defense Secretary Lloyd Austin met with his Swedish counterpart yesterday, and, although Sweden and Finland won't be covered by NATO's mutual defense pact until their applications are accepted, National Security Adviser Jake Sullivan said Europe and the U.S. "will not tolerate any aggression against Finland or Sweden during this process."

The Senate voted unanimously Wednesday night to confirm career Foreign Service officer Bridget Brink as ambassador to Ukraine. Earlier in the day, Secretary of State Antony Blinken announced that—after a three-month closure—the United States was reopening its embassy in Kyiv.

President Joe Biden announced yesterday he would invoke the Defense Production Act in an effort to address the ongoing baby formula shortage, requiring suppliers of certain resources to prioritize formula producers over their other customers. He also directed the Department of Health and Human Services to use Defense Department commercial aircraft to pick up formula produced overseas that meets U.S. health and safety standards.