The Morning Dispatch: Aftermath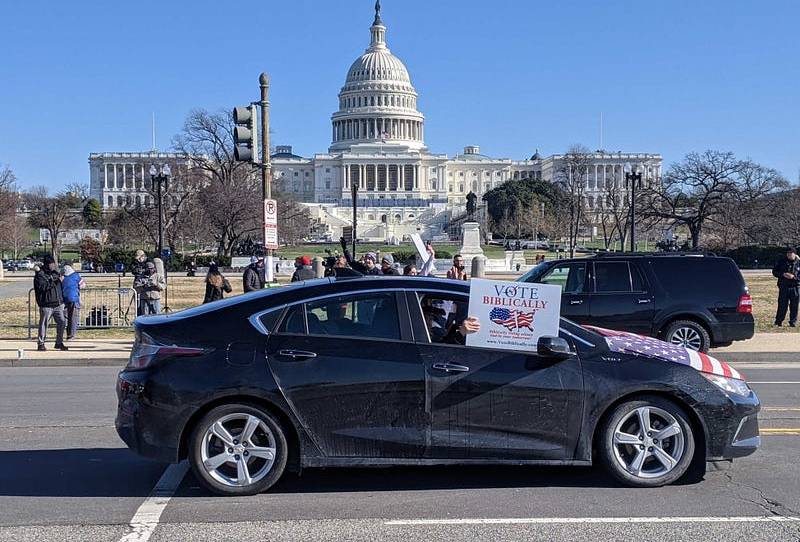 Happy Friday. Yesterday was better than the day that came before. Let's keep that trend going.
Quick Hits: Today's Top Stories
After nearly 24 hours without access to his Twitter account, President Trump posted a video shortly after 7 p.m. ET Thursday condemning Wednesday's violence at the Capitol and acknowledging that Joe Biden will be the next president. "A new administration will be inaugurated on January 20. My focus now turns to ensuring a smooth, orderly and seamless transition of power. This moment calls for healing and reconciliation," he said. "And to all of my wonderful supporters, I know you are disappointed, but I also want you to know that our incredible journey is only just beginning."

A series of high-ranking Trump administration officials—including Education Secretary Betsy DeVos, Transportation Secretary Elaine Chao, former chief of staff and current special envoy to Northern Ireland Mick Mulvaney, deputy national security adviser Matthew Pottinger, and acting chairman of the White House Council of Economic Advisers Tyler Goodspeed—announced their resignation on Thursday. Many specifically cited President Trump's incitement of Wednesday's siege of the Capitol as their rationale.

U.S. Capitol Police Officer Brian Sicknick died on Thursday evening after sustaining injuries in the riots at the Capitol one day earlier. The insurrection's total death toll now stands at five. Senate Majority Leader Mitch McConnell said Thursday he has "requested and received" the resignation of Senate Sergeant-at-Arms Michael Stenger, and Speaker Nancy Pelosi said House Sergeant-at-Arms Paul Irving gave his resignation notice as well. Capitol Police Chief Steven Sund will also be resigning after the incident, effective January 16.