The Morning Dispatch: Are We In a Depression?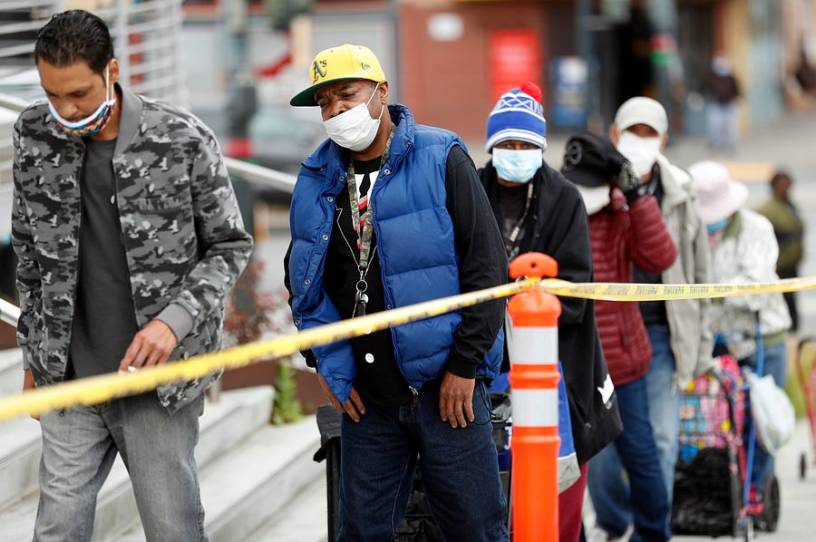 Happy Monday! If we get anything wrong in this newsletter, rest assured that we are merely being sarcastic.
Today's newsletter hits on some important topics on the fight against coronavirus, so we wanted to make The Morning Dispatch available to our whole audience. We have "unlocked" this item so that you may share it on social media. Beyond becoming members yourselves, one of the best ways you can help The Dispatch is to let friends, colleagues, and relatives know about us. So, we encourage you to share this widely and forward it to your friends.
Quick Hits: Today's Top Stories
As of Sunday night, there are now 965,910 confirmed cases of COVID-19 in the United States (up 96,740 over the weekend) and 54,876 deaths (up 4,989 over the weekend), according to the Johns Hopkins University COVID-19 Dashboard, leading to a mortality rate among confirmed cases of 5.7 percent (the true mortality rate is likely much lower due to incomplete testing regimens). Of 5,441,079 coronavirus tests conducted in the United States (780,829 conducted over the weekend), 17.8 percent have come back positive. There are 126,647 Americans hospitalized with COVID-19 complications (an increase of 3,026 over the weekend), and 107,045 have recovered from the virus (an increase of 26,842 over the weekend).

Top Navy officials have recommended that Capt. Brent Crozier be reinstated to his post aboard the USS Theodore Roosevelt, where he was removed from command earlier this month. Crozier had written a letter asking for authorization to evacuate and quarantine his ship because of the threat of COVID-19, and the letter was leaked to the press.
You're out of free articles
Create an account to unlock 1 more articles