The Morning Dispatch: Clashes in Jerusalem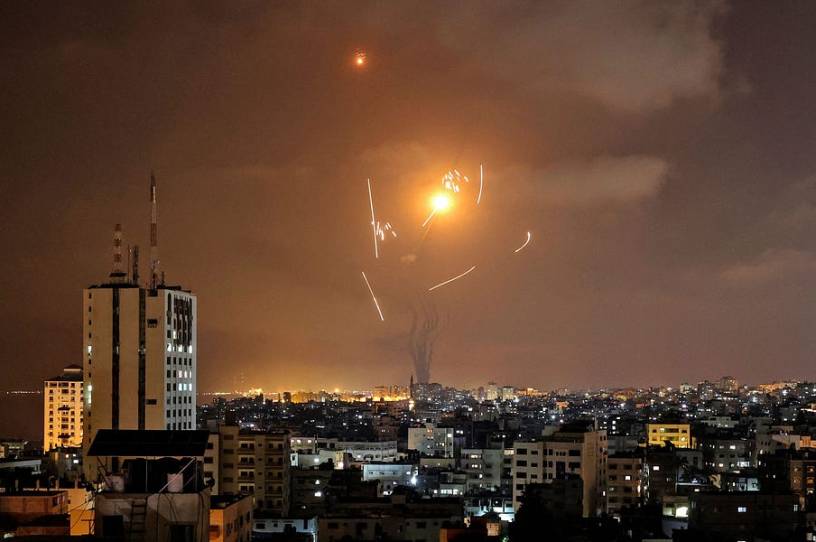 Happy Tuesday! Apparently today is National Eat What You Want Day, the "one day a year of eating with no regrets." You can eat what you want the other 364 days, too, but you have to regret it.
Quick Hits: Today's Top Stories
The Food and Drug Administration on Monday authorized the Pfizer-BioNTech COVID-19 vaccine for emergency use in adolescents ages 12 through 15.

The FBI confirmed on Monday that the DarkSide hacking group was responsible for the ransomware attack on Colonial Pipeline over the weekend. Deputy National Security Adviser Anne Neuberger said the administration believes DarkSide to be a "a criminal actor" rather than a state-sponsored one, but is investigating further. Colonial said in a statement yesterday they hope to "substantially" restore operational services by the end of the week.

U.S. Coast Guard ships on Monday fired around 30 warning shots at Iranian Islamic Revolutionary Guard Corps Navy (IRGCN) fast boats in the Strait of Hormuz, the Pentagon said yesterday. A Defense Department spokesman said 13 IRGCN boats got within 150 yards of six U.S. Navy vessels.