The Morning Dispatch: Grappling With the Buffalo Mass Shooting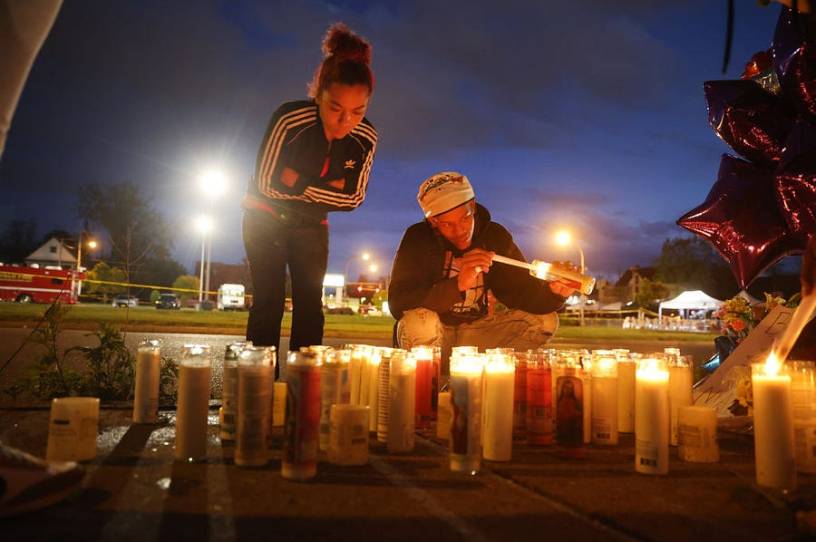 Happy Tuesday! We asked you yesterday to think of a bigger geopolitical own-goal than Vladimir Putin driving Finland and Sweden into NATO's arms with his invasion of Ukraine. 
What about Vladimir Putin driving McDonald's to permanently exit the Russian market entirely with his invasion of Ukraine?
Quick Hits: Today's Top Stories
Voters head to the polls in a handful of states today: Pennsylvania, North Carolina, Kentucky, Idaho, and Oregon. Competitive GOP primaries in Pennsylvania's gubernatorial and Senate race will test Donald Trump's continued influence on the party and will help determine how competitive the party is next fall. In North Carolina, Trump-endorsed Rep. Ted Budd appears set to defeat former GOP Gov. Pat McCrory and former Rep. Mark Walker. Sen. Rand Paul is expected to breeze to victory in his GOP primary in Kentucky and Idaho and Oregon both feature interested gubernatorial primaries.  

National Security Council spokeswoman Adrienne Watson confirmed yesterday that President Joe Biden signed off on a plan to redeploy up to 450 troops in Somalia in an effort to fight and contain al-Shabaab, the Islamist terrorist group. Former President Donald Trump had ordered nearly all American troops to withdraw from Somalia in the months before he left office. Hassan Sheikh Mohamud was elected president of Somalia on Sunday, returning to the post he held from 2012 to 2017.