The Morning Dispatch: January 6 Revisited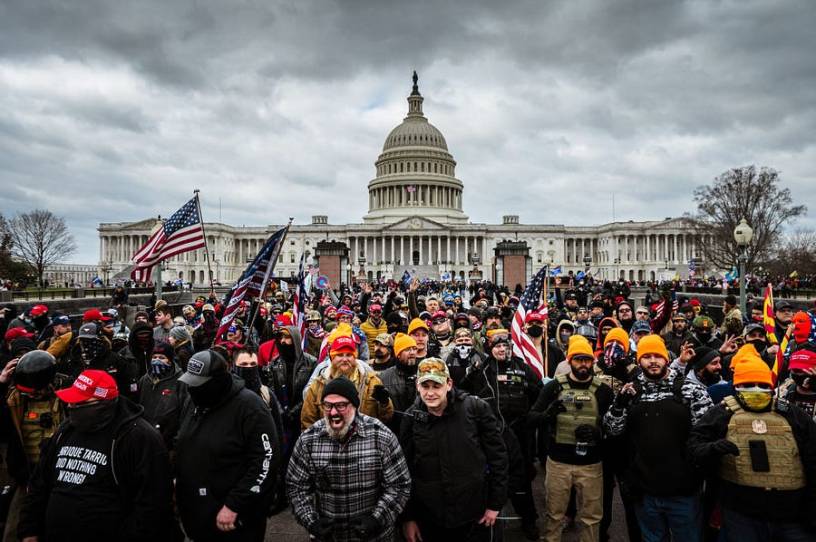 Happy Friday! Long one today, so let's bypass the banter and get straight to it.
Quick Hits: Today's Top Stories
The House January 6 committee held its first televised hearing last night, presenting a blow-by-blow account of the post-election assault on the Capitol by Trump supporters trying to stop Congress from certifying Joe Biden's electoral victory. In her opening remarks, GOP Rep. Liz Cheney revealed a number of previously unreported developments: that a number of Republican members of Congress sought preemptive pardons in the wake of the assault for their roles in attempting to overturn the election; that it was Vice President Mike Pence, not Trump, who assumed the task of marshaling federal law enforcement to respond to the attack; and that Trump had mused during the assault that the rioters threatening violence against Pence might have the right idea.

Two British citizens who were captured while serving in the Ukrainian army have been sentenced to death by a court in the so-called Donetsk People's Republic, where pro-Russian officials accused them of being "mercenaries" who did not qualify for protections under the Geneva convention. British officials and human-rights organizations panned the proceeding as a "show trial," noting that both Aiden Aslin and Shaun Pinner had lived in Ukraine and served in its military for years before Russia's invasion. A Donetsk official said the two men would have the opportunity to appeal the sentence.

Vaccine company Moderna announced Wednesday that it will seek FDA authorization for an update to its COVID-19 vaccine to specifically target Omicron and its subvariants in its fall booster shot. The original mRNA vaccines, built off the original sequencing of the Alpha strain of SARS-CoV-2, still offer strong protection against serious illness and death in the COVID variants that have emerged since, but have seen their effectiveness slip when it comes to preventing the disease altogether.