The Morning Dispatch: July's Sizzling Jobs Report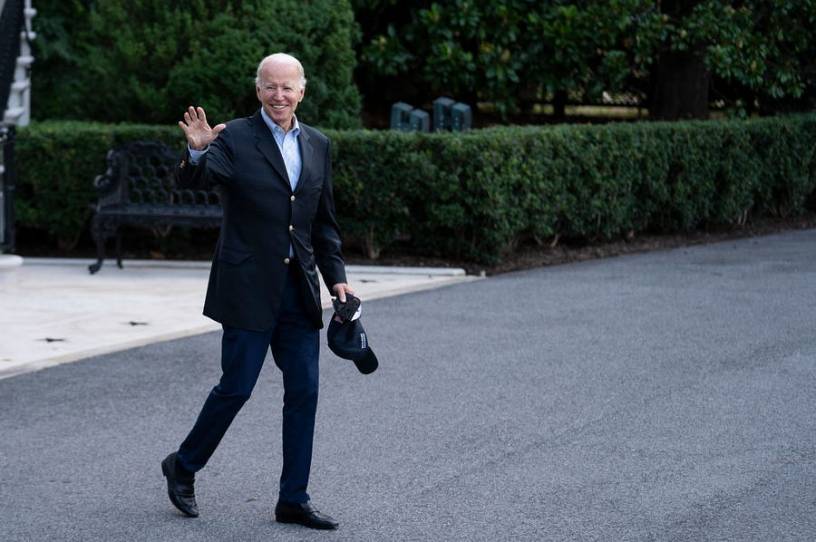 Happy Monday! A French scientist posted a picture of a slice of sausage Friday, claiming it was a shot of the star Proxima Centauri. Thousands of people fell for it, and we can't blame them—we're all hungry for cool space pictures.
Quick Hits: Today's Top Stories
The Senate on Sunday passed the $750 billion Inflation Reduction Act in a 51-50 party-line vote, with Vice President Kamala Harris breaking the tie. If passed by the House, it would spend more than $300 billion in tax credits over 10 years to boost electric vehicles and renewable energy, among other climate provisions. It would also allow Medicare to negotiate the prices of some drugs, add a 15 percent minimum tax on large companies, and spend $80 billion to expand the Internal Revenue Service.

China on Saturday announced military drills lasting through August in the Bohai and Yellow Seas—north of Taiwan, bordering North and South Korea—on the heels of last week's live-fire exercises encircling Taiwan in retaliation for House Speaker Nancy Pelosi's visit to the island democracy. Taiwan's defense ministry called the drills a "simulated attack" and said Chinese jets crossed the median line of the Taiwan Strait. China, which considers Taiwan part of its territory, sanctioned Pelosi and her immediate family on Friday and froze climate talks and other bilateral cooperation with the United States.

Indiana Gov. Eric Holcomb on Friday signed into law a near-total ban on abortions, with exceptions for rape or incest up to 10 weeks after conception, to protect a mother's life or physical health, and for fetuses diagnosed with lethal anomalies. Only hospitals and hospital-owned outpatient centers may perform abortions under the law, which takes effect Sept. 15. Doctors who perform or fail to report illegal abortions will lose their licenses. Indiana currently allows abortions up to 20 weeks of a pregnancy.