The Morning Dispatch: Lukashenko Pushes on Despite International Backlash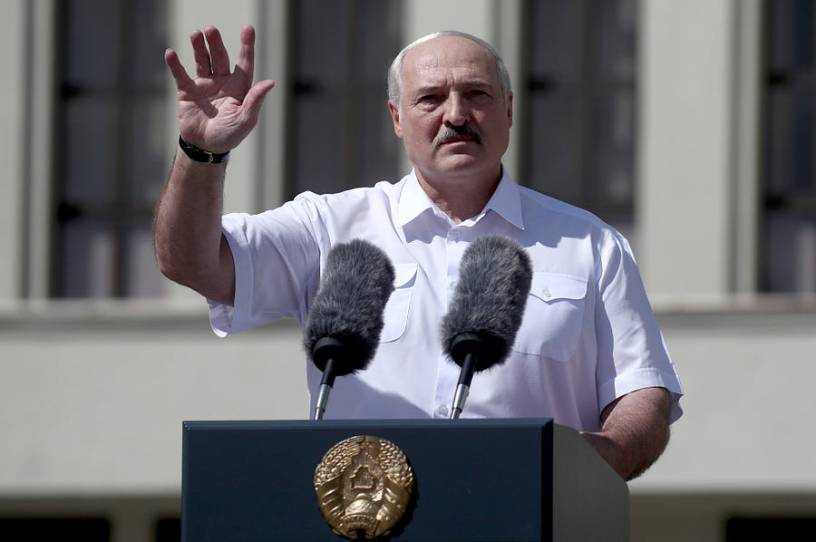 Happy Friday! As if we needed another reminder of these fraught times, the United States Senate yesterday approved by unanimous consent a resolution reaffirming "its commitment to the orderly and peaceful transfer of power called for in the Constitution of the United States." Mildly reassuring!
Quick Hits: Today's Top Stories
The United States confirmed 32,392 new cases of COVID-19 yesterday per the Johns Hopkins University COVID-19 Dashboard, with 3.2 percent of the 1,021,284 tests reported coming back positive. An additional 781 deaths were attributed to the virus on Thursday, bringing the pandemic's American death toll to 202,738.


President Trump's refusal to commit to a peaceful transfer of power were he to lose the election was met with criticism from Republican officials on Thursday. "The winner of the November 3rd election will be inaugurated on January 20th. There will be an orderly transition just as there has been every four years since 1792," Sen. Mitch McConnell tweeted. Rep. Liz Cheney, the third-ranking Republican in the House of Representatives, promised: "The peaceful transfer of power is enshrined in our Constitution and fundamental to the survival of our Republic. America's leaders swear an oath to the Constitution. We will uphold that oath."

U.S. Attorney John Durham—ordered last year by Attorney General Bill Barr to look into the origins of the FBI's Trump-Russia probe—found that one of the main sources for the infamous Steele dossier was the subject of an FBI counterintelligence investigation in 2009, according to details released to Congress.