The Morning Dispatch: Palin Comes Up Short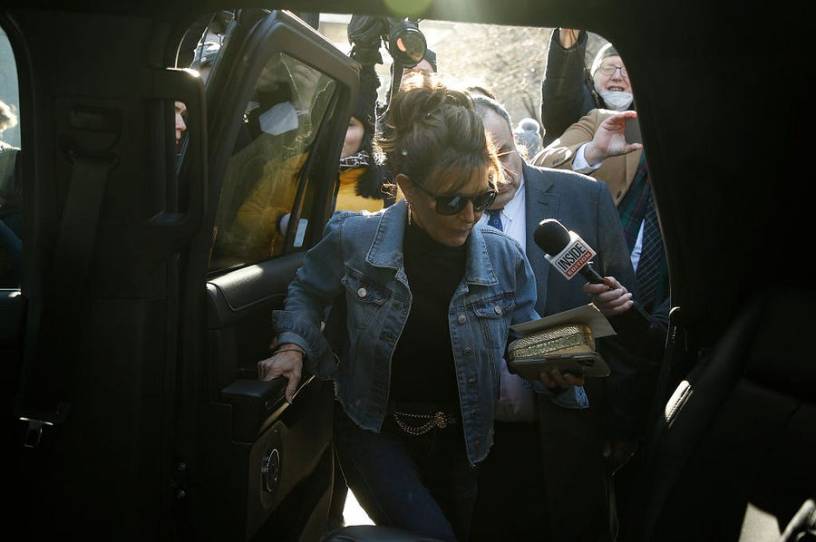 Happy Wednesday! A big thank you to the more than 1,000 of you who joined us last night for Dispatch Live! If you weren't able to tune in, don't worry: We'll post a link to the discussion for members later today, and we'll be hosting another one next Tuesday!
Quick Hits: Today's Top Stories
Although Russia's Defense Ministry claimed early Tuesday morning that some troops currently deployed near the Ukrainian border would return to their bases, NATO Secretary General Jens Stoltenberg said yesterday the military alliance had not seen "any signs of reduced Russian military presence on the borders of Ukraine," and President Joe Biden told reporters an invasion "remains distinctly possible," as his administration had "not yet verified" any de-escalation. Following a meeting with German Chancellor Olaf Scholz, Russian President Vladimir Putin said he does not "want war in Europe," and that he's "willing to continue the discussion process."

The Bureau of Labor Statistics reported Tuesday the Producer Price Index—a measure of what suppliers and wholesalers are charging their customers—increased 1 percent in January on a seasonally adjusted basis, the fastest rise since last May. On an annual basis, PPI inflation remained near record highs at 9.7 percent.

The Census Bureau's latest Business Formation Report found Americans are founding companies at an unprecedented rate, with the number of applications to start new businesses jumping 53 percent in 2021 from pre-pandemic levels.