The Morning Dispatch: Putin Cracks Down at Home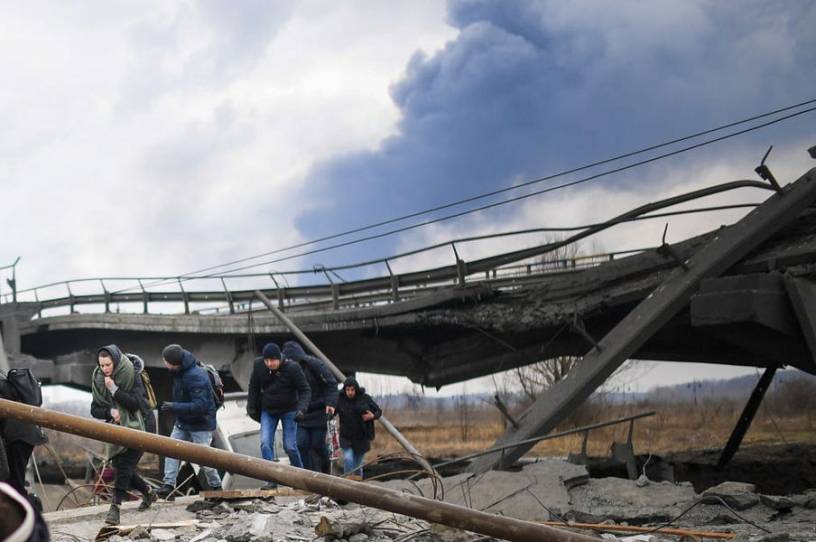 Happy Monday! Looking for a creative way to help Ukrainians? Thousands of people have begun booking Airbnb rentals in the country as a secure way to transfer some money to those who need it.
Quick Hits: Today's Top Stories
The Bureau of Labor Statistics reported Friday U.S. employers added 678,000 jobs in February, blowing past Dow Jones expectations of 440,000 and dropping the unemployment rate from 4 percent to 3.8 percent. The labor force participation rate increased from 62.2 percent to 62.3 percent, and total U.S. employment is now about 2.1 million jobs below pre-pandemic levels. Average hourly earnings for private employees have increased 5.1 percent year-over-year, while the consumer price index was up 7.5 percent year-over-year in January.

The sequestration of Russia's economy continues apace. Airbnb announced Friday it is blocking both hosts and guests based in Russia and Belarus from accepting or making new reservations. Google ceased all advertising in Russia, Netflix suspended its service in the country, and Microsoft halted "all new sales" of products and services in Russia as well. Accounting firms KPMG and PwC announced they are dropping their member firms in Russia. Three credit card companies—Visa, Mastercard, and American Express—announced they were suspending all operations in Russia, meaning any card issued outside of Russia will not work inside the country and any card issued within Russia will not work outside the country. Russian banks have begun exploring issuing cards using Chinese payment systems in response.

The U.S. Court of Appeals for the D.C. Circuit ruled on Friday that Title 42—a pandemic-era rule used by both the Trump and Biden administrations—could no longer be used to expel migrant families to countries where they could face persecution. The administration can still cite Title 42 to expel families not facing persecution and single adults.