The Morning Dispatch: Russia Still Wants to Destroy Ukraine as We Know It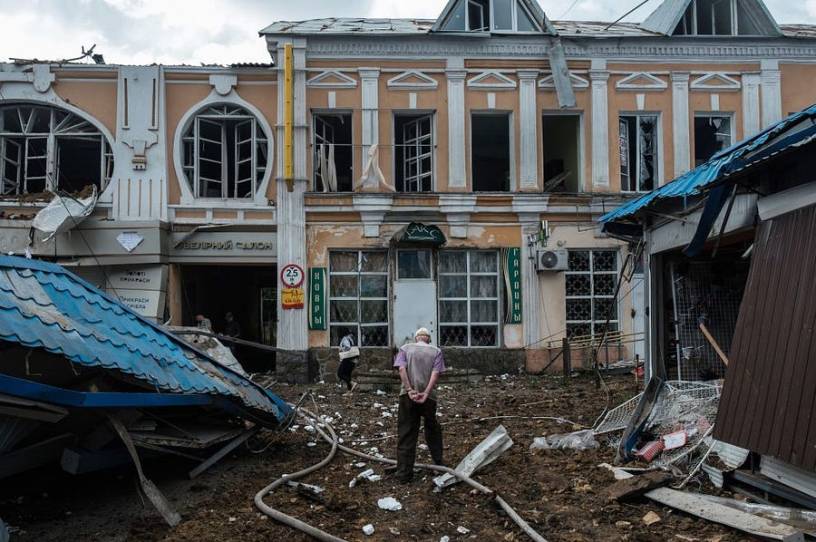 Happy Monday! This is how the uprising begins: Not with a bang, but with a chess robot breaking a 7-year-old Russian boy's finger during a match.
Quick Hits: Today's Top Stories
Russian military forces launched missiles at the southern Ukrainian port of Odessa over the weekend, just one day after Russia and Ukraine signed an agreement—brokered by Turkey and the United Nations—to alleviate global food shortages by reopening blockaded Ukrainian ports and allowing grain exports to flow again. "That's all you need to know about deals with Russia," Estonian Prime Minister Kaja Kallas said.

Gen. Mark Milley, chairman of the Joint Chiefs of Staff, said during a trip through the Indo-Pacific region over the weekend that the Chinese military has become "noticeably more aggressive" over the past five years, both in the air and at sea. Milley will attend a meeting of Indo-Pacific defense officials in Australia this week that is expected to focus on countering the growing Chinese threat.

Iranian state media reported over the weekend that officials there arrested a "network of agents" they claim was connected to Mossad—Israel's intelligence agency—and planning to set off explosives at a "sensitive location" in Iran, likely a nuclear enrichment center. The Israeli prime minister's office declined to comment on the report, but the Wall Street Journal reported last month Israel was "intensifying its campaign" to thwart Iran's nuclear, missile, and drone programs with a series of covert operations.