The Morning Dispatch: Team Trump Struggles Early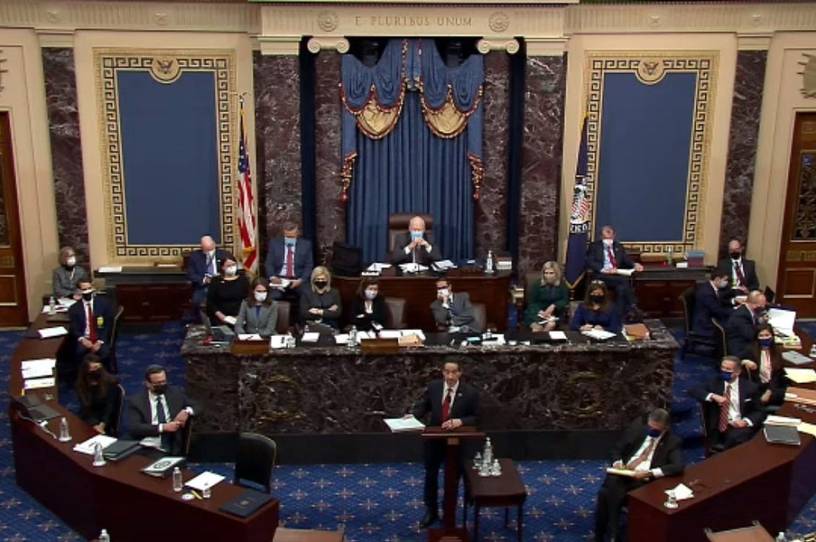 Happy Wednesday! A quick tip before we begin: Don't let your kids use your Zoom account before you argue your big civil asset forfeiture case. 
Quick Hits: Today's Top Stories
The Senate voted 56-44 to proceed with President Trump's second impeachment trial, rejecting the argument that trying a former president is unconstitutional. Just six Republicans broke with Trump's legal team: Sens. Mitt Romney, Lisa Murkowski, Pat Toomey, Ben Sasse, Susan Collins, and Bill Cassidy.

The House impeachment managers played a video at the outset of the trial compiling footage from January 6 that they argue constitutes evidence of President Trump's role inciting the violence.

President Biden's Department of Justice is asking nearly all U.S. attorneys appointed by President Trump to submit their resignations, effective February 28. The order excludes John Durham, who will remain special counsel in the Russia inquiry, and David Weiss, who is investigating Hunter Biden's taxes.