The Morning Dispatch: The Jab Arrives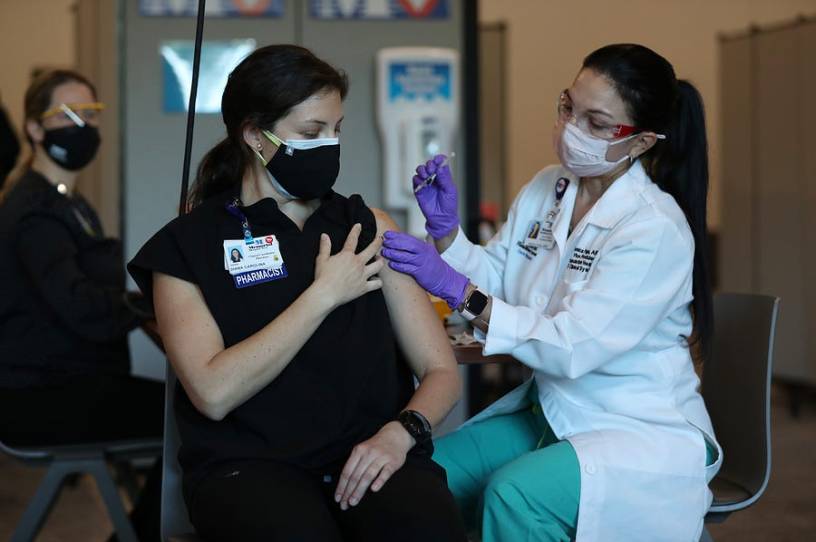 Happy Wednesday! And happy Festivus for the rest of us—go get the pole out of the crawl space!
Quick Hits: Today's Top Stories
Less than 24 hours after Congress approved a massive omnibus bill that included $900 billion in coronavirus relief, President Trump tweeted out a video in which he called the package—which his administration played a large role in negotiating—a "disgrace," asking Congress to increase the size of the legislation's stimulus checks from $600 per person to $2,000. Democratic leaders signaled they are on board with the change, but Republicans have blocked previous attempts to increase the size of the checks. It remains unclear if Trump will actually veto the package, but it passed both chambers of Congress with veto-proof majorities.

Israel's government collapsed on Tuesday when the country's parliament dissolved itself after failing to approve an annual budget. The development triggers a national election—the fourth in just two years—scheduled for March 23.

President Trump announced Tuesday night he had granted full pardons to 15 people and commuted the sentences of five more. Among those receiving clemency were two former GOP representatives who were very early Trump supporters—Rep. Duncan Hunter (pled guilty to misusing campaign funds) and Rep. Chris Collins (pled guilty to insider trading)—a Trump campaign official, George Papadopoulos (pled guilty to lying to the FBI), and four former Blackwater security contractors convicted on charges ranging from first degree murder to voluntary manslaughter following their involvement in the 2007 shooting of Iraqi civilians.
You're out of free articles
Create an account to unlock 1 more articles