The Morning Dispatch: U.S. Conference of Catholic Bishops Backs Down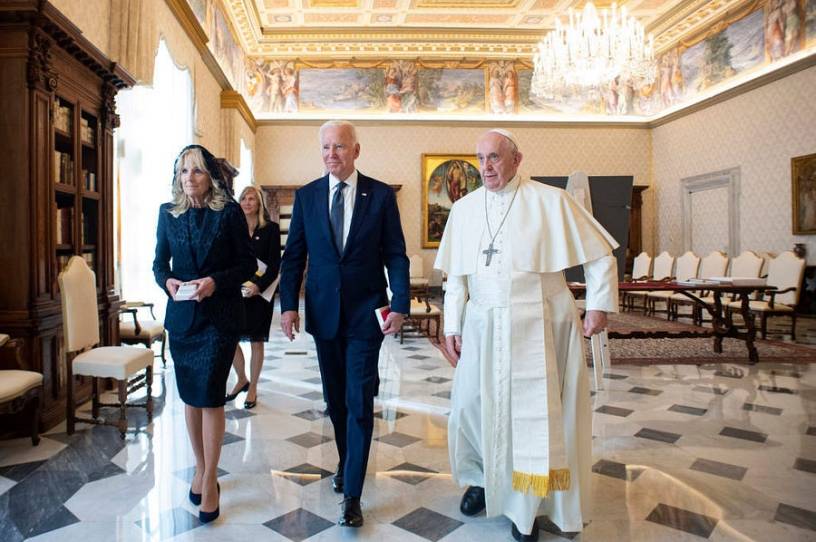 Happy Thursday! Like the Staples Center in Los Angeles, we are also willing to change our name in exchange for $700 million. The Crypto.com Dispatch has a nice ring to it, don't you think?
Quick Hits: Today's Top Stories
Provisional data released by the Centers for Disease Control on Wednesday show a record 100,306 Americans were estimated to have died from a drug overdose between April 2020 and April 2021, up from 78,056 over the same 12-month period a year earlier. Opioids—particularly fentanyl—accounted for about 75 percent of the deaths.  

White House COVID-19 response coordinator Jeff Zients said Wednesday the Biden administration will invest billions of dollars to expand vaccine manufacturing capacity in the hopes of producing at least 1 billion doses per year. "This is about assuring expanded capacity against COVID variants and also preparing for the next pandemic," said Dr. David Kessler, the chief science officer of the COVID-19 response team. "The goal, in the case of a future pandemic, a future virus, is to have vaccine capability within six to nine months of identification of that pandemic pathogen, and to have enough vaccines for all Americans." 

The number of migrants at the Belarusian-Polish border fell on Wednesday, with Belarusian officials saying they were shuttling hundreds of the people seeking asylum in the European Union to temporary refuge in unoccupied warehouses. Tensions between Belarus and the EU remain high, but observers saw Wednesday's developments as a sign Belarus could be backing down.