Mike Pence Plants His Flag at the 'Unbridgeable Divide'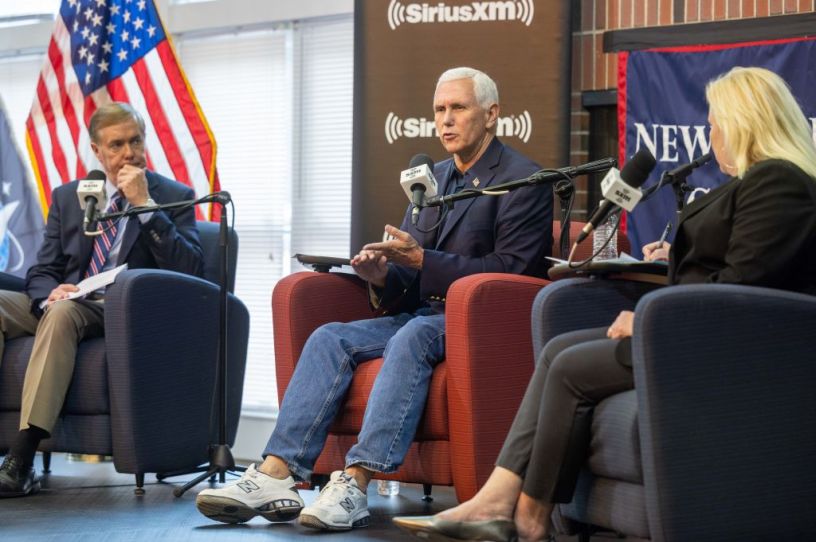 Former Vice President Mike Pence during a town hall at New England College on September 6, 2023, in Henniker, New Hampshire. (Photo by Scott Eisen/Getty Images for SiriusXM)
The Republican presidential nominating contest so far has been very much about Donald Trump, but not very much with him.
Part of this is because he is the frontrunner, and not just any frontrunner, but the de facto incumbent in the race. When you're way ahead, there's not much incentive to get out there and mix things up. As President Joe Biden shows on the Democratic side, when you're way ahead and have the party apparatus on your side, you don't go looking for a fight. The status quo works just fine for both frontrunners.
Another part is because Trump is busy with other things, namely trying to keep himself out of prison. His emphasis on his many legal woes is a form of campaigning itself since the fundamental question he is asking voters is: "Which side are you on?" In a world where the choice is between victory for Trump or submission to the Biden Justice Department—a world in which support for the head of the party still feels like an act of defiance—why should he campaign?