Stirewaltisms: Kansas Hints at a Changed Electorate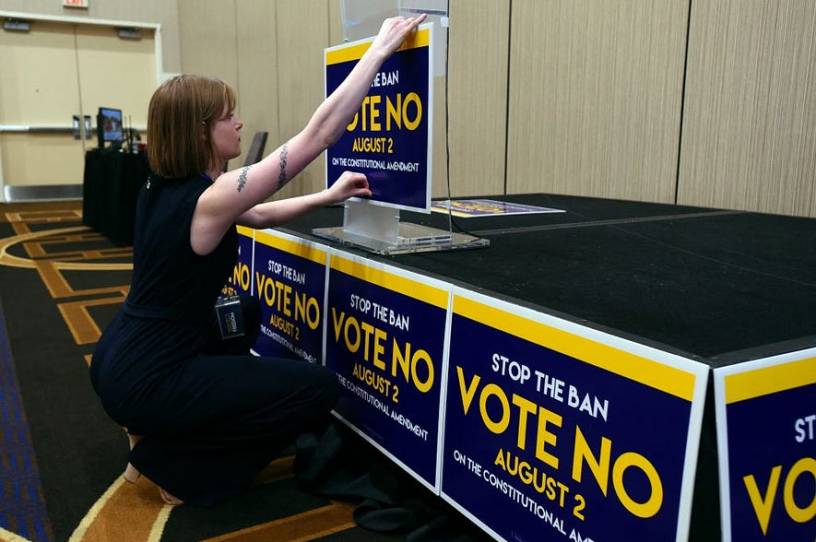 KANSAS HINTS AT A CHANGED ELECTORATE 
The big news from Kansas voters' rejection this week of an amendment to the state's constitution that would have allowed lawmakers to restrict abortion wasn't that it failed, or even that it failed badly.
Kansas has a fraught history with abortion. Despite a great deal of focus on how conservative and "deep red" the Sunflower State is, Kansas has had  among the most permissive abortion laws in the country and was the scene of the infamous 2009  murder of one of the only providers of late-term abortions in the state and the region. As the former king of Kansas politics, Bob Dole, showed in his own winding path on the issue, abortion has not been a simple issue in state politics.
Plus, the process was flawed. The amendment would have overturned a 2019 state Supreme Court ruling that held that the line "all men are possessed of equal and inalienable natural rights"  in the Kansas Bill of Rights should be understood to include a right to unrestricted abortion. Rather than offering an alternative set of restrictions for voters to consider, the pro-lifers pushing the measure were asking for permission to add unspecified restrictions at a later date—a leap of faith in an era of low political trust. Ill-conceived, poorly executed, and offered at a time of intense anxieties on the subject, it was not surprising to see the measure win the support of just 41 percent of voters.