Stirewaltisms: Can DeSantis Go the Distance?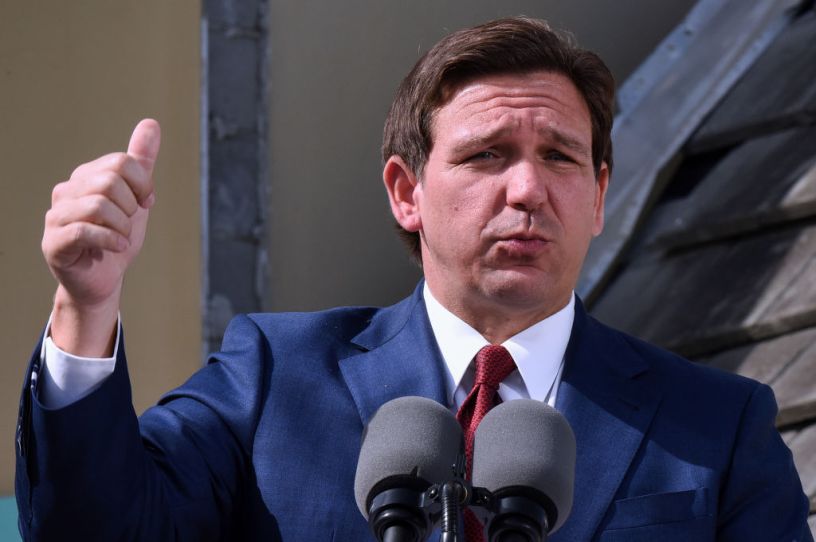 Florida Gov. Ron DeSantis speaks at a press conference on January 18, 2023. (Photo by Paul Hennessy/SOPA Images/LightRocket/Getty Images)
Formal announcements of presidential candidacies are not that big of a deal for candidates already assumed to be running. But the timing can count.
Consider the enormous amount of conjecture and speculation around the announcement of former President Donald Trump's bid. Trump, who was eager to clear the field, opted to wait until after the midterms were over so he could cash in on what he expected to be goodwill surrounding the success of candidates he had backed, and the Republican Party in general. He picked his moment, but when the expected results did not materialize, the event instead highlighted Trump's errors in candidate selection and the consequences of the infighting he does so much to promote.
The unblinking eye now turns to Ron DeSantis. Florida's Republican governor and Trump's top rival for the party's 2024 presidential nomination has laid out a rough timetable for his own announcement. DeSantis has broadly hinted that he expects to be getting into the race in late spring or early summer after a book tour. This is a pretty conventional approach, in which book promotion affords a candidate an opportunity to campaign—and raise money—while still not having to meet all the obligations of an official run for office.
What will become of DeSantis now that he is in the twilight space between expectation and full engagement this week? We got a pretty good taste as media fascination, already high, took on even more intense tones. Keen observers and big brains have started to explore the question of practical DeSantis-ism and how he will really run.
You're out of free articles
Create an account to unlock 1 more articles