The Midweek Mop-Up With Former Nevada Lt. Governor Brian Krolicki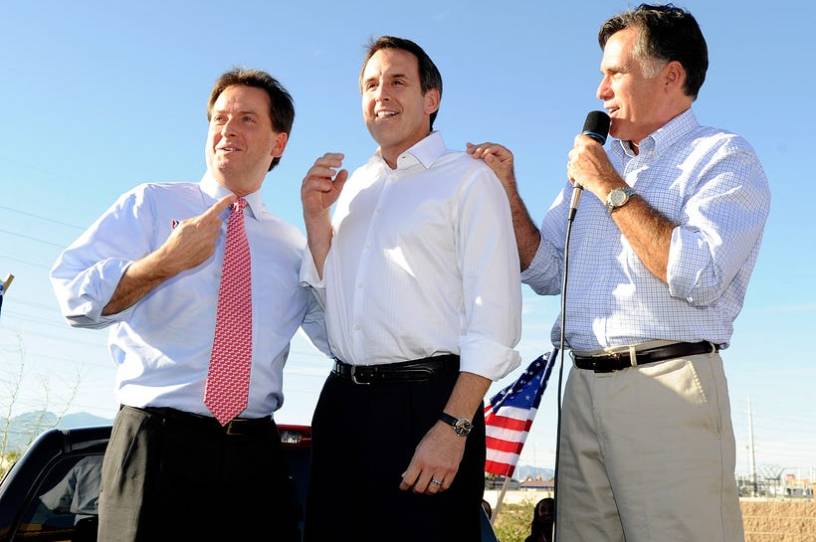 We've heard from a lot of people from different parts of campaign world for this newsletter, but I knew there was one glaring omission: a candidate. I wanted to find someone who had been in the trenches down-ballot or who had run state-wide but not in a federal race. 
And, boom, I knew who we needed to hear from this week: Brian Krolicki, the 33rd Lieutenant Governor of Nevada. 
Why Brian? First of all, he's incredibly charming and thoughtful. Second, he's done it all—down ballot as state treasurer and then twice as lieutenant governor—and he's clearly not someone who planned his whole life around running for office. Third, Nevada is a weird state to run in because it has two big population centers and then a whole bunch of people spread out over a big area. It's wildly different than running in, say, Texas or California or Florida or North Carolina. Fourth, he said yes. 
It's easy to look at campaigns and only see the glamour: the attention from wealthy donors, the free dinners, being whisked off in a black SUV. But that's a pretty small chunk of a candidate's time. And unless you're running for president, governor, or senate—you're often on your own. Most of your time is spent on the phone asking for money while driving your own car. You are waking up at 4am for a local TV interview, ordering a deeply unsatisfying salad from the McDonald's drive-thru because your pants aren't fitting the way they used to, and trying to stay awake on your drive home at midnight listening to Delilah on the radio like you've done every night for the last 6 weeks. And you don't actually get to eat the free dinner because you're the entertainment. (Note: Smart candidates will ask for their dinner to be wrapped up so they can wolf it down in the car after they say their goodbyes for the evening.)
Get every newsletter and all of The Dispatch. Support quality, fact-based journalism.
Start Your Free Trial
ALREADY A PAID SUBSCRIBER? SIGN IN