The Sweep: Redistricting Wars Begin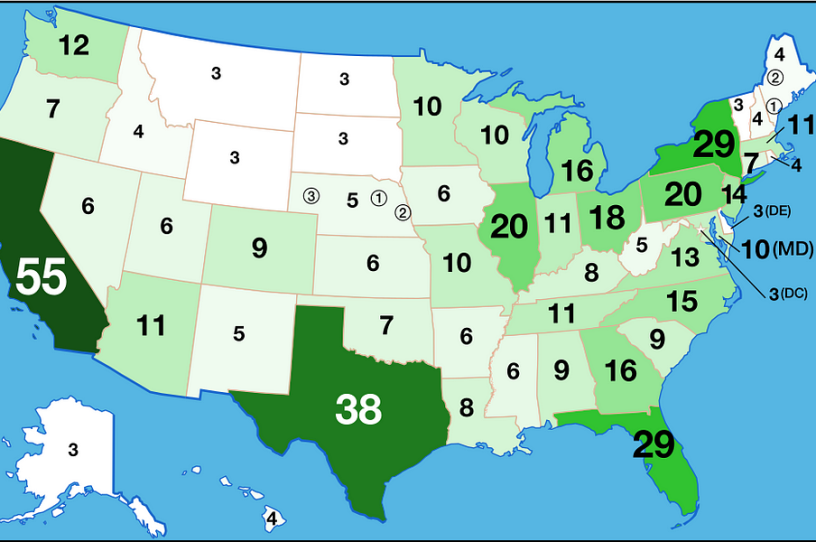 In closing the first year of this newsletter, I want to thank every single one of you for reading it, for your emails, and for your comments on the website. I write this with each of you in mind, thinking about what new nerdy corner of the campaign world I can shine some light on that you will find interesting. This newsletter has brought me a lot of joy and that is because of you.
I'll be taking next week off—I've got a pile of books that I'm dying to read—but after that, we will dive right into the 2022 Senate map with our freshly minted results from Georgia to show us the way.  
Campaign Quick Hits
Special Turnout for a Special Election: More than 1.3 million ballots are already in for the January 5 runoff—an unprecedentedly high number for a special election. Remarkably, more than 36,000 of those are from Georgians who didn't vote in November. It's a little hard for me to wrap my head around the voter who didn't bother to vote for president but has been persuaded to vote for control of the Senate. No doubt some of them were born in November and December 2002. Maybe some thought Georgia was too deep a red to bother in November but now think their vote actually matters. Maybe they were ill or got distracted on Election Day. Or maybe the campaigns turnout operations—provided with nearly unlimited money (and remember that neither presidential campaign truly put the pedal to the metal in Georgia this cycle)—are truly finding ways to motivate very low propensity voters whom they didn't have the time or resources to reach just a few months ago. But overall, those 1.3 million voters have left some clues: 25 percent fewer mail-in ballots have been received than by this point in the November election, and there's been close to a 10 percent increase in in-person voting. Perhaps fears over the pandemic are subsiding, but more likely that looks like pretty good news for Republicans.
Missing in Action: Notice something missing in most of the news coverage in Georgia? Polls! As Politico's Steve Shepard reported, "Since the general election, FiveThirtyEight has tracked 12 polls of both contests, though most of those polls were conducted by firms with mixed or limited track records: Only two of those surveys were conducted by pollsters the site gives better than a 'B-' rating." Special elections are hard to poll in the best conditions—turnout is often (if not always) significantly smaller than a general or even a midterm election, making it that much harder to determine who is a likely voter. Add to the mix that many people take holidays between Christmas and New Year's Day and it's even harder to ensure that your respondents are representative of the January 5 electorate.