The Sweep: Twitter Bots for Trump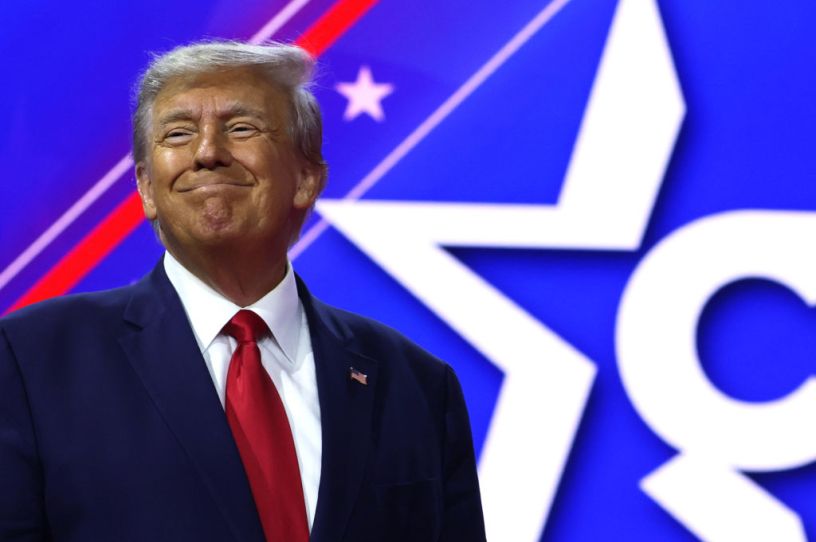 Former President Donald Trump addresses the annual Conservative Political Action Conference in National Harbor, Maryland. (Photo by Alex Wong/Getty Images)
Appetizer
Marianne Williamson announced Saturday that she is again challenging Joe Biden for the Democratic nomination. She is the first—and likely only—person to do so despite the fact that a majority of Democrats still say that they would rather have "somebody else." This FiveThirtyEight write up lays out the dynamic nicely:
Only 31 percent of Democrats and Democratic-leaning independents said they want the party to renominate Biden, while 58 percent said they'd prefer someone else, according to an ABC News/Washington Post poll from Jan. 27-Feb. 1. That lack of enthusiasm is unusual. According to historical CNN polling, majorities of Democrats wanted to renominate Bill Clinton in 1996 and Barack Obama in 2012, and a majority of Republicans wanted to renominate Trump in 2020.
Is Williamson's entrance into the race a sign of weakness for Biden? I'd argue it's the opposite. Here's a guy who is underwater in every poll that asks whether his own party is excited to have him as their standard bearer. And he has about a 50 percent chance of dying during his second term, according to actuaries. But the only person who is actually challenging him is someone who not only isn't going to beat him but isn't even a marginal political threat? I'd say that's a wild show of strength in these circumstances.
The fact that California Gov. Gavin Newsom—who probably sings "Hail to the Chief" to himself to fall asleep every night—doesn't think he can successfully challenge Biden is all you need to know. This isn't because Newsom just really likes the guy or wants to wait his turn. I assure you the only reason Newsom won't take his shot is because he doesn't see any path to victory. (I understand all the reasons why Democrats see Newsom as a long shot even in an open primary—but I'm more bullish on his chances in a primary with the right field. Less so in a general election, but you never know what can happen when you're down to two candidates. Cough cough, 2016.)
Get every newsletter and all of The Dispatch. Support quality, fact-based journalism.
Start Your Free Trial
ALREADY A PAID SUBSCRIBER? SIGN IN