The Sweep: What to Look for in the Senate Midterms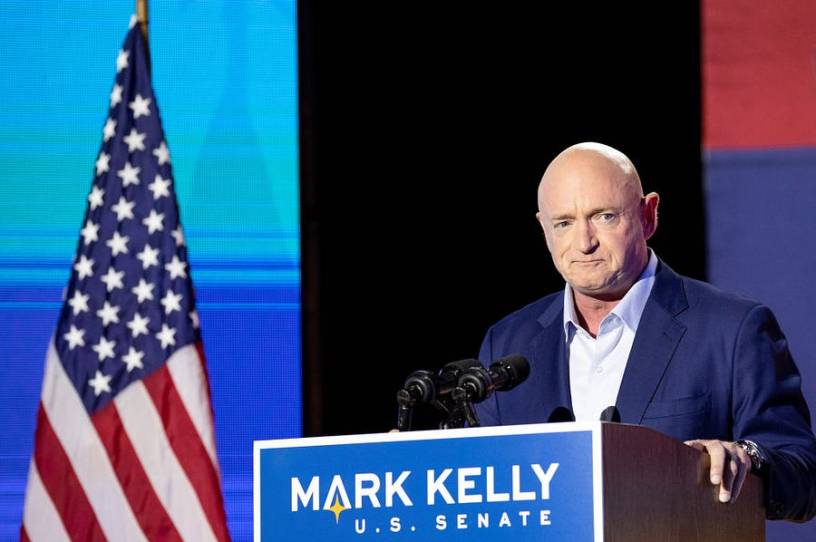 Breaking: Attorney General Merrick Garland announced Monday that the Department of Justice has filed a lawsuit against Texas, alleging that the state's redistricting maps violate the Voting Rights Act by discriminating against black and Latino voters. This will be an uphill battle for DOJ. In 2018, the Supreme Court upheld Texas' post-2010 census maps against similar arguments. 
Quick Hits
Christie's Got Jokes: This past weekend, the Gridiron Club held a dinner for its members and spouses. Former Gov. Chris Christie and Rep. Jamie Raskin were part of the evening's entertainment. "When [President Joe Biden] couldn't make it, he did think about inviting Vice President [KAMALA] HARRIS to share the stage with you," Christie quipped, 'But he decided that it would be redundant, given that Jamie and I are here, to have three people who are never going to be president speak."
The Senate Primary in Ohio Gets Trumped: The GOP Senate primary in Ohio has been nasty for months. Trump won the state by 8 points in 2020, and the GOP primary has been like watching a very unpleasant reality show based on the Monica and Brandy hit, "The Boy is Mine," in which each candidate tries to tie himself more closely to Trump. 
The Club for Growth, which is supporting Josh Mandel in the primary, spent $1 million running ads attacking J.D. Vance, using footage of Vance describing himself as a "NeverTrump guy" and calling Trump an "reprehensible," "noxious" and "offensive." At one point, it shows a screenshot of a Vance tweet about Trump that says, "My God, what an idiot." Vance has said that he regrets his past comments. "I ask folks not to judge me based on what I said in 2016," he told Fox News, "because I've been very open that I did say those critical things and I regret them, and I regret being wrong about the guy." Vance's team has also responded by saying that the Club for Growth is "'desperate to stop J.D.,' because he doesn't share the group's 'globalist pro-China trade agenda,'" while noting that the Club for Growth also worked against Trump in the 2016 presidential primaries. Burn.