The Sweep: Who Foots the Primary Bill?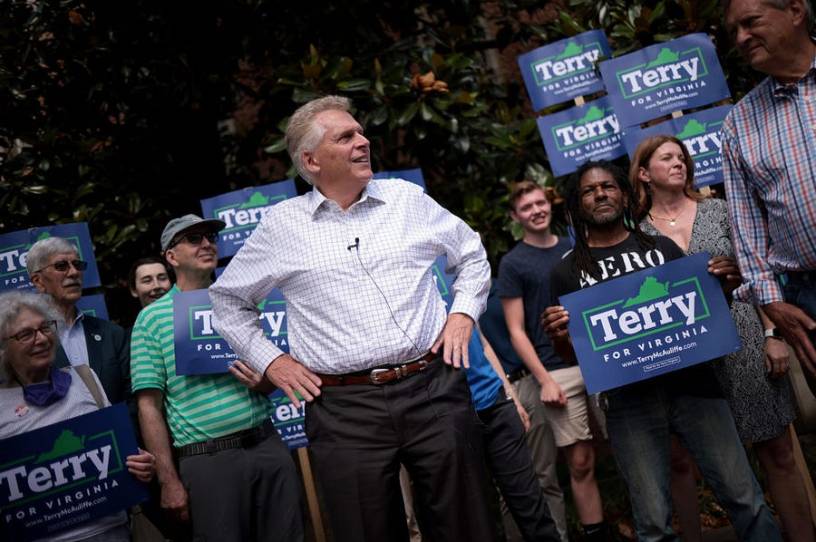 In Case You're Hungry: This is a great explainer of ranked choice voting, using … breakfast. As the geniuses at the Wall Street Journal put it, "We created a sample ranked-choice election based on the New York City primary ballot. But instead of choosing between mayoral candidates, we are asking you to rank your favorite bagel orders." Enjoy! 
A Surprise GOP Win on the Border: Republicans may not have much hope in the New York City Mayor's race this year, but two surprise mayoral elections in Texas may be worth some attention from both sides of the aisle. At the southern tip of Texas sits McAllen. It has a population of only 140,000—small but mighty—and is 85 percent Hispanic. The county voted for Biden by 17 percentage points in 2020 and Hillary Clinton by 40 points in 2016. This weekend, former chair of the local Republican Party and city commissioner Javier Villalobos won the runoff election for mayor. Democrats have controlled the city since at least 1997 by my count, so this is a big deal. Republicans are quick to point to Democrats' continued slide with Hispanic voters even post-Trump as evidence for their "America First" agenda and the unfolding border crisis as a sign of trouble for Democrats in 2022. The GOP also held onto the mayor's seat in Fort Worth. After Biden won the county last fall—the first time a Democratic presidential candidate has won it in decades—Democrats yet again thought this might be the tide that turned Texas blue. 
On the one hand, this is clearly bad news for Texas Democrats. They had two open seats in places Biden won. They lost both. Hard to spin that. But does it prove that Republicans are on the precipice of a landslide election in the midterms and Hispanic voters have turned on the Democratic Party for good and that the border is more of a political disaster than anyone appreciates? Probably not. Villalobos won in McAllen by 206 votes out of 9,282 cast. Republicans may win big in 2022, but I'm not willing to place a lot of forecasting weight on 9,000 people who turned out for a Saturday mayor's runoff race just yet.
And There's The Rub: This piece from the Wall Street Journal was about the best summary of 2020 and what I've been trying to say about the GOP electorate shift to date.