Making a Federal Case of It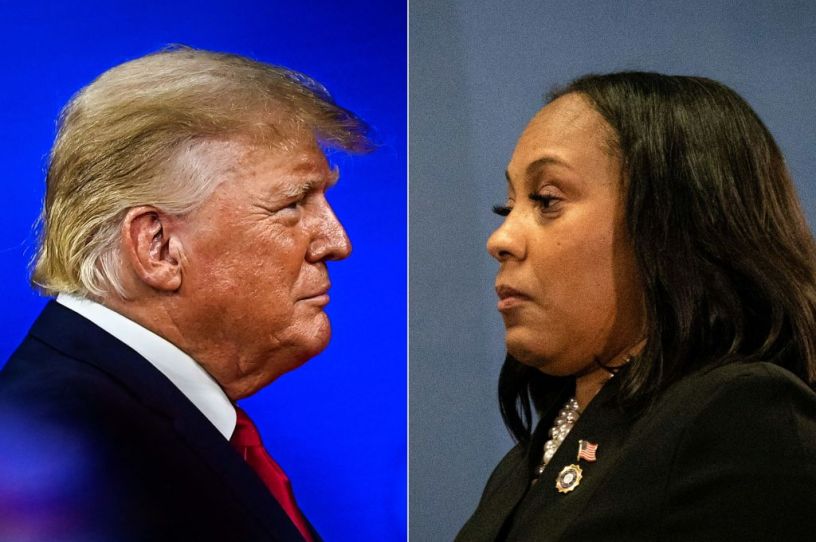 Former President Donald Trump and Fulton County District Attorney Fani Willis are set to face off in a legal battle that will likely run through the 2024 presidential campaign. (Photo by CHANDAN KHANNA and Christian MONTERROSA / AFP via Getty Images)
Welcome back to The Collision! Quite a bit has happened since our last issue. No, Sarah hasn't had her baby, but I'll be helming the newsletter solo as she gets ready for the new addition to her family—and for a little while afterward.
First, let's get up to speed on the many developments in Donald Trump's legal saga, via a new feature we're trying out.
The Docket
A Strategy of Delay
We should stick with the Peach State for a bit this week, since the Meadows hearing—the first since the Fulton County indictment was unveiled earlier this month—had me asking: What's coming next in Georgia? I talked with some Georgia-based defense attorneys this week who outlined in broad terms what Trump will try to do next in this racketeering case, and it all comes back to one goal: delay, delay, delay until after the 2024 election, when he will (in his mind) be president and untouchable by prosecution.
The first step for the former president will likely be to petition for removal from the Fulton County Superior Court to federal court, just as Meadows is already trying to do. If the federal judge grants Meadows' request, that decision could possibly remove the entire case from the Fulton County court to the federal district court and make it unnecessary for Trump to ask for removal himself.