Bipartisan Group to Pitch Infrastructure Compromise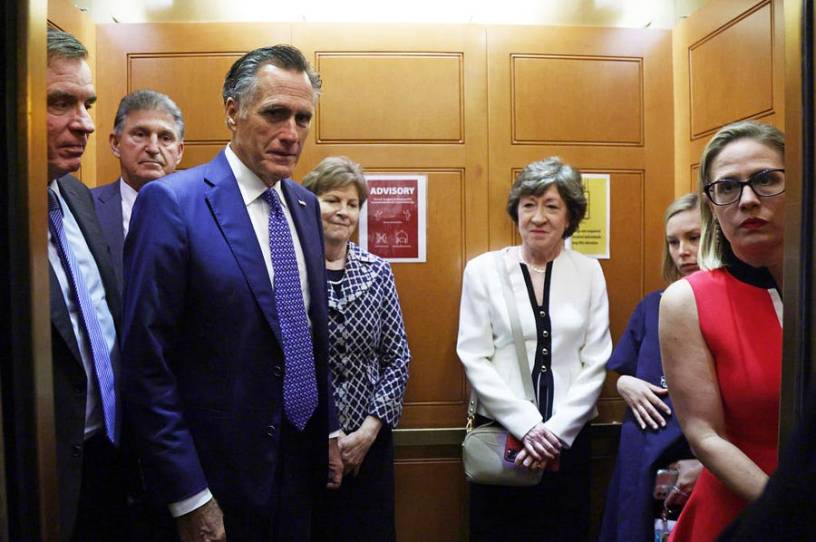 Good morning.
The House is back after three weeks away, and the chamber will look and operate more like it did pre-pandemic than at any other time in the past year. Several coronavirus restrictions and practices are coming to an end: Vaccinated lawmakers don't have to wear masks or social distance on the House floor during debate and votes. Those who are not fully vaccinated are still required by the attending physician to wear masks and maintain distance from others on the floor, in meetings, and in committee hearings. 
Votes will also move more quickly. Members have been voting in alphabetical groups for months to limit the number of people on the House floor at any given time. Votes that used to conclude in short order slowed to a crawl under the new rules. House Majority Leader Steny Hoyer announced last week that votes will now be open for a total of 20 minutes and members will not have to vote in small groups any longer.
House Democrats, who have been meeting exclusively in phone conferences, also held their first in-person meeting since March 2020 earlier this morning. Republicans have been meeting in person for a while in a larger space than they typically use, and members have been able to call into the meeting instead of going in person. Democrats' meeting today was in that same larger room, and members also had the option to participate virtually.