Capitol Hill Responds to Horrors in Ukraine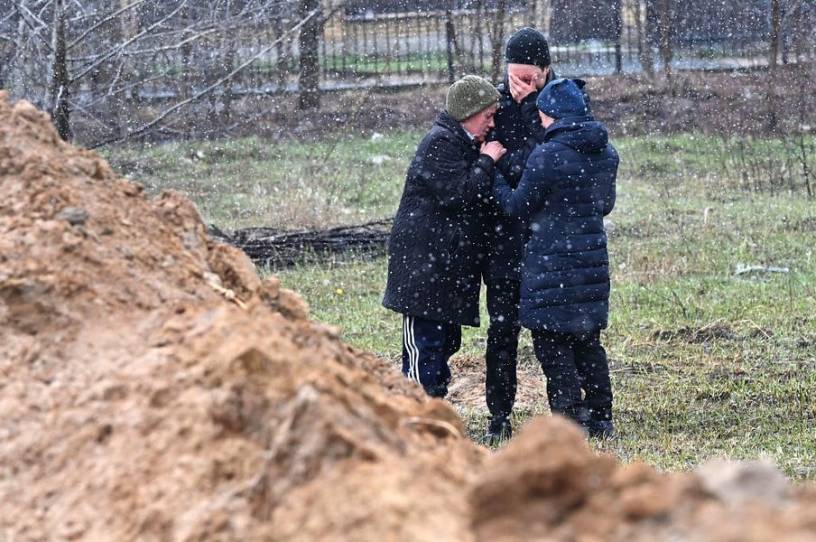 Good afternoon. It's a busy week on Capitol Hill, as lawmakers are hoping to check off a few important to-do's before they leave town for a two-week Easter and Passover recess. 
Congressional Response to Putin's War Crimes
A growing number of members of Congress, ranging from House Republican Conference Chair Elise Stefanik to progressive Rep. Raúl Grijalva, are now describing Russian President Vladimir Putin's atrocities in Ukraine as genocide.
Their stronger rhetoric about the war comes after evidence of horrific violence against civilians in Bucha, a town outside Kyiv, became clear over the weekend. In videos, more than 20 corpses were seen lying about Bucha's streets, massacred by Russian forces. Satellite imagery shows some of those bodies have been there for more than three weeks. In the same town, reports indicate hundreds of bodies have been recently buried in a mass grave. Ukrainian officials have also alleged widespread rape and torture in Bucha by Russian troops. The war crimes against civilians in Bucha aren't a solitary incident: The city of Mariupol has seen shocking Russian attacks on civilians as well. With other parts of Ukraine isolated and unable to share information with the world, more brutality will likely surface in the future.
The lawmakers describing Putin's actions as genocide—a high bar that usually takes years for the United States and international institutions to officially decide—align with Ukrainian President Volodymyr Zelensky and several experts who have adopted that language. It is just one way members of Congress are responding to the revelations; they are also renewing calls for allied countries to ban Russian oil and gas imports, urging the White House to increase its military assistance to Ukraine, and emphasizing the need for the Senate to act quickly on a long-delayed bill to end Russia's permanent normal trade relations with the United States.