Congress to Consider Domestic Terrorism Bill Following Buffalo Shooting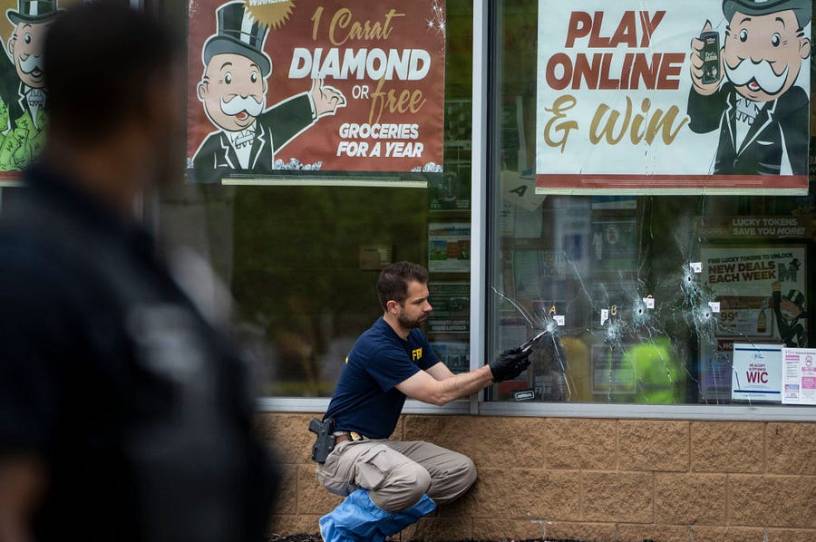 Hello. We're grieving with the people of Buffalo this week. White supremacy is satanic, and it is deadly.
House to Take Up Domestic Terrorism Measure
Following the white supremacist attack in Buffalo that killed 10 people over the weekend, lawmakers in the House are planning to vote soon on a bill to expand domestic terrorism prevention efforts.
The legislation would create dedicated domestic terrorism offices in the Department of Homeland Security (DHS), Department of Justice, and the FBI. The unit at DHS would be responsible for "monitoring and analyzing" domestic terrorism, according to the legislation, and the office at the FBI would investigate domestic terror activity. The office within the Justice Department would spearhead prosecuting instances of domestic terrorism.
The bill also mandates unclassified reporting from government agencies on the threats posed by white supremacists. The reports would contain details on the number of domestic terror incidents in recent years and related investigations by law enforcement agencies, and an examination of "White supremacist and neo-Nazi infiltration of Federal, State, and local law enforcement agencies and the uniformed services."