Customs Targets Thousands of Suspected Forced-Labor Shipments Under New Bill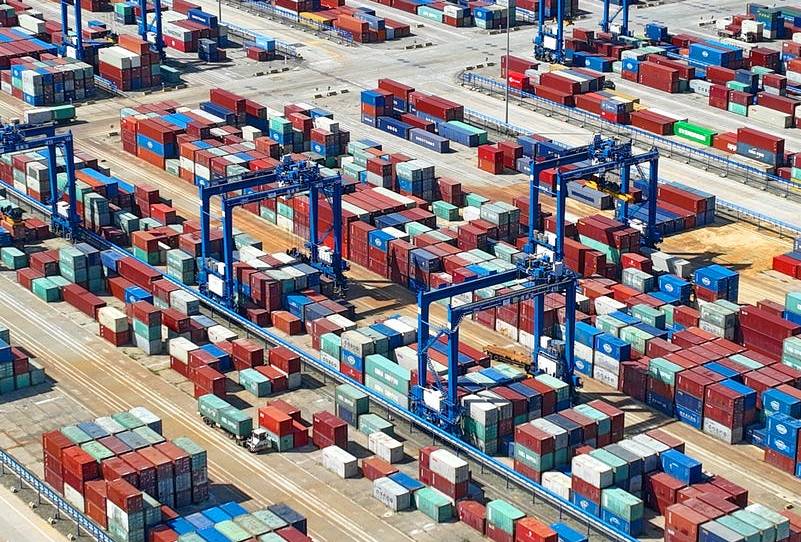 The Uyghur Forced Labor Prevention Act went into force just three months ago, and it has already had an effect. But Xinjiang's role in the global economy is so immense—and the Chinese government's transfers of ethnic minorities to other parts of China to work are so sweeping—that the American government still has a long way to go in stopping products made with forced labor from coming into the United States. 
From October 1 of last year through mid-September of this year, Customs and Border Protection (CBP) targeted more than 3,600 shipments worth nearly $800 million from around the world for potential ties to forced labor, according to Eric Choy, acting executive director of CBP's trade remedy law enforcement directorate. He told The Dispatch in an interview Monday that of those, around 1,500 were targeted under the Uyghur Forced Labor Prevention Act, adding up to about $420 million.
"Targeting" in this case means identifying a shipment for further inspection, a CBP spokeswoman clarified. Choy's numbers reflect those reviews, a subset of which ended in shipments being detained at ports of entry. In some instances, companies have decided to re-export targeted shipments to other countries rather than go through the CBP process under the new forced labor law. Those re-exports will not show up in the final fiscal year 2022 statistics on detentions, but they are included in the larger targeting number Choy shared.
Government officials and businesses will be watching closely in the coming weeks for new numbers from CBP on detentions, including the months since the new law went into effect. CBP detained a total of 1,469 shipments for forced labor concerns last fiscal year—before the Uyghur forced labor law passed—adding up to $486 million.
Get every newsletter and all of The Dispatch. Support quality, fact-based journalism.
Get Started
ALREADY HAVE AN ACCOUNT? SIGN IN