Democrats Plan to Move Quickly on COVID Bill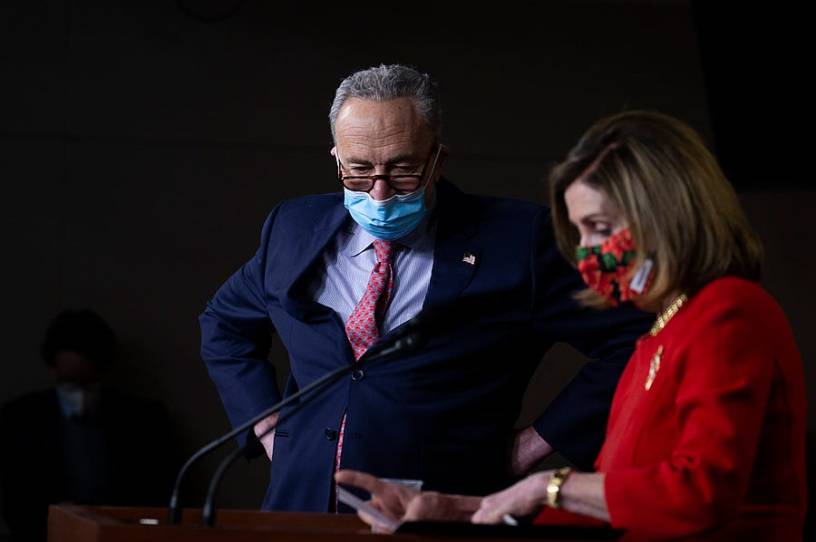 Good morning. Let's get right to it.
Portman Talks with The Dispatch
A few days ago, I wrote that it is unlikely 17 Senate Republicans will vote to convict former President Donald Trump in his upcoming impeachment trial. That's even more clear today: Only five Senate Republicans joined Democrats in voting to proceed to the trial this week. Forty-five Republicans supported Sen. Rand Paul's procedural effort to dismiss the trial. 
Ohio Sen. Rob Portman, who announced this week that he is retiring, was among the Republicans who supported Paul's point of order. He has said his vote doesn't necessarily act as a proxy for how he'll ultimately decide on Trump's conviction, although he has concerns about the constitutionality of impeaching and convicting a former president. (Legal experts across the political spectrum are generally in agreement that impeaching and trying a former president is constitutional. One of the two possible penalties for impeachment, they note, is disqualification from holding future office.)
Portman spoke about the upcoming trial during a phone interview Thursday with The Dispatch's CEO and co-founder, Steve Hayes. Although he said he is "listening as a juror," and he won't make "any decisions until I hear both sides," Portman sounded unlikely to vote against Trump.
You're out of free articles
Create an account to unlock 1 more articles