Greene Calls for a 'National Divorce'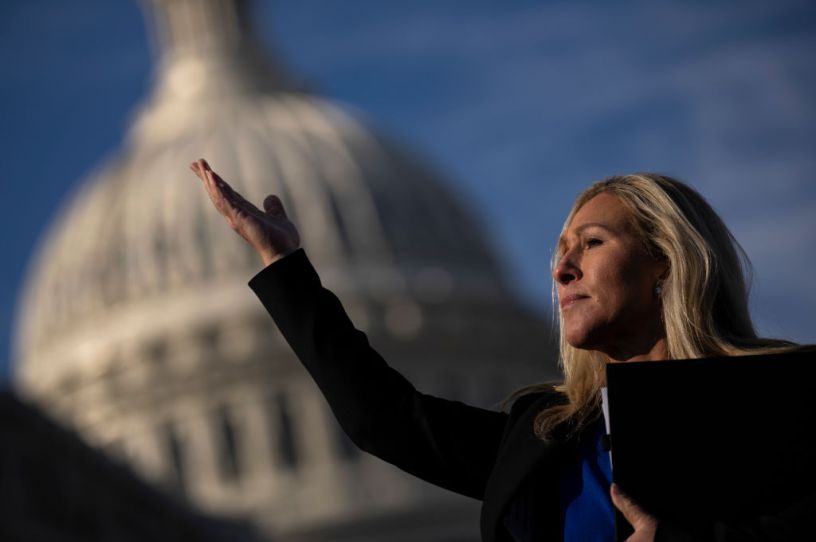 Rep. Marjorie Taylor Greene during a news conference outside the U.S. Capitol on February 1, 2023, in Washington, D.C. (Photo by Drew Angerer/Getty Images)
Good morning. Both chambers of Congress are out this week, but that hasn't stopped certain members from making news.
National Divorce?
Georgia Republican Rep. Marjorie Taylor Greene spent Presidents' Day questioning whether the United States should continue to exist.
"We need a national divorce," she tweeted Monday morning. "We need to separate by red states and blue states and shrink the federal government." She added, without offering more details of how exactly this would work: "Everyone I talk to says this."
Greene has been publicly discussing the idea of a national divorce for more than a year, but her post Monday was her most definitive endorsement yet. Her spokesman didn't reply to The Dispatch's request for more details on Greene's position and how it would differ (or align) with secession.