Rep. Mike Gallagher's Plans for the Select Committee on China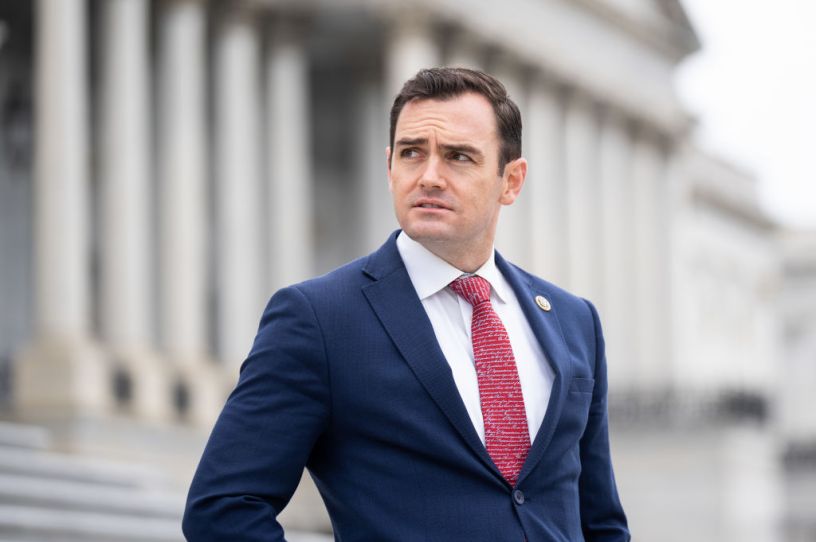 Rep. Mike Gallagher (Bill Clark/CQ-Roll Call, Inc via Getty Images)
When Republicans take control of the House in January, they'll form a new select committee on China to focus on countering the Chinese government's aggression and boosting America's national security and economic security. If GOP Leader Kevin McCarthy is able to clinch the speakership, he has said he will elevate Wisconsin Rep. Mike Gallagher to chair the new panel.
Gallagher, a former Marine Corps intelligence officer, has been in Congress since 2017. He spoke with The Dispatch on Monday about his plans for the committee, hearings he wants to hold, and the challenges the panel could face. The transcript of our interview has been edited for length and clarity.
Haley: You have said the select committee will focus on decreasing America's dependence on China for critical supply chains. In the past few years, those concerns have led a lot of Republicans to embrace industrial policies they might not have before, like the CHIPS Act. Why doesn't Congress talk as much about revoking permanent normal trade relations with China as it did with Russia? That would raise tariffs on many Chinese products. The bill to do it has only three co-sponsors. Why isn't that option discussed more often? And would you support doing that?
Gallagher: Everyone's waking up to what is now obvious, but wasn't obvious for two decades, that China's accession to the World Trade Organization was a mistake, or at a minimum did not achieve what it was intended to achieve. What we learned in the course of the Trump administration's 301 investigation into China was more of what we had known for a while, which is that China never abided by the terms of that agreement. In terms of its intellectual property theft, its inability to play by the rules, there's increasing consensus on that, but not consensus on what to do about it.
Get every newsletter and all of The Dispatch. Support quality, fact-based journalism.
Get Started
ALREADY HAVE AN ACCOUNT? SIGN IN