Lawmakers Optimistic in Police Reform Talks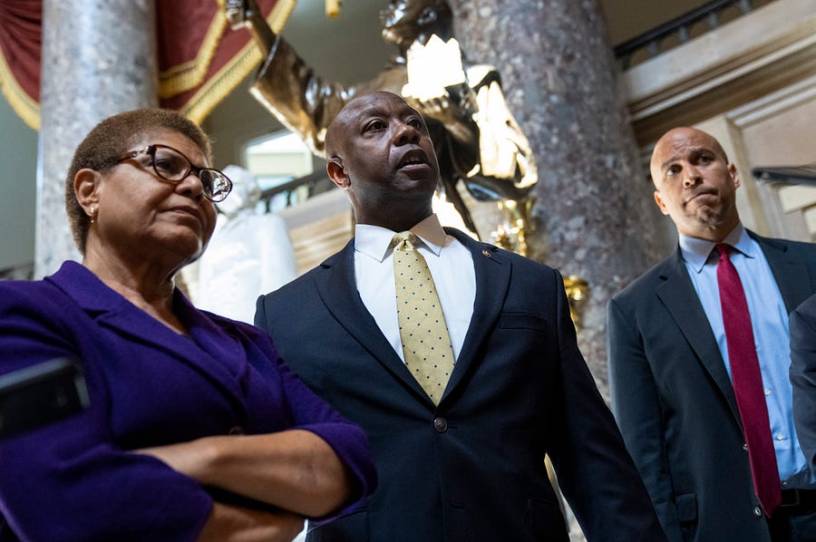 Good morning. I'm on the road coming back from a wedding today, so this edition of Uphill is a little more abbreviated than normal. (Think of it as balancing out the behemoth 3,300-word edition we sent you on Friday.)
Police Reform Update
Negotiators say they're making progress on a potential police reform compromise—but success is far from certain, and progressives in the House are signaling they'll oppose anything that waters down some of the main Democratic priorities in the bill. 
This week will be critical for the development of the legislation. South Carolina Republican Sen. Tim Scott is continuing to meet with Sen. Cory Booker, a New Jersey Democrat, and Rep. Karen Bass, a California Democrat, to hammer out the details.
Scott sounded optimistic about the talks on Monday night, telling reporters the trio made progress over the weekend. "I think we can see the end of the tunnel," he said.