Omnibus Wrangling in Full Swing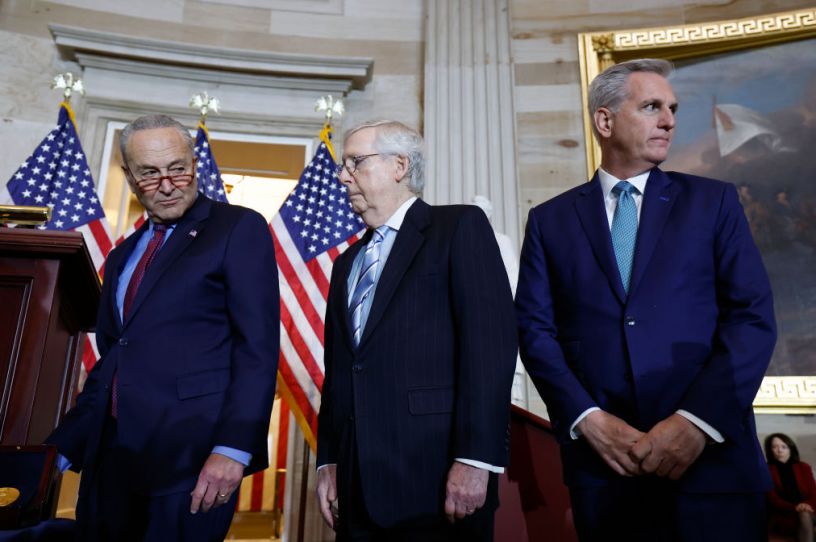 Senate Majority Leader Charles Schumer, Senate Minority Leader Mitch McConnell, and House Minority Leader Kevin McCarthy (Photo by Anna Moneymaker/Getty Images)
House GOP Leader Kevin McCarthy wants Congress to delay passing a government funding package until Republicans control the chamber in January and have more leverage to enact their priorities. But some of McCarthy's GOP colleagues in the Senate openly question his ability to manage a high-stakes spending negotiation with such a tight majority.
Mississippi Republican Sen. Roger Wicker said this week that it's "better not to have that major hurdle that the new speaker, Kevin McCarthy, has to negotiate."
"It's too much to ask," he told reporters.
And Sen. Richard Shelby, the top Republican on the appropriations panel, brushed off McCarthy's opposition as politically motivated: "He's running for speaker. He's supposed to say that."