Republicans Lean Into Defunding the (Federal) Police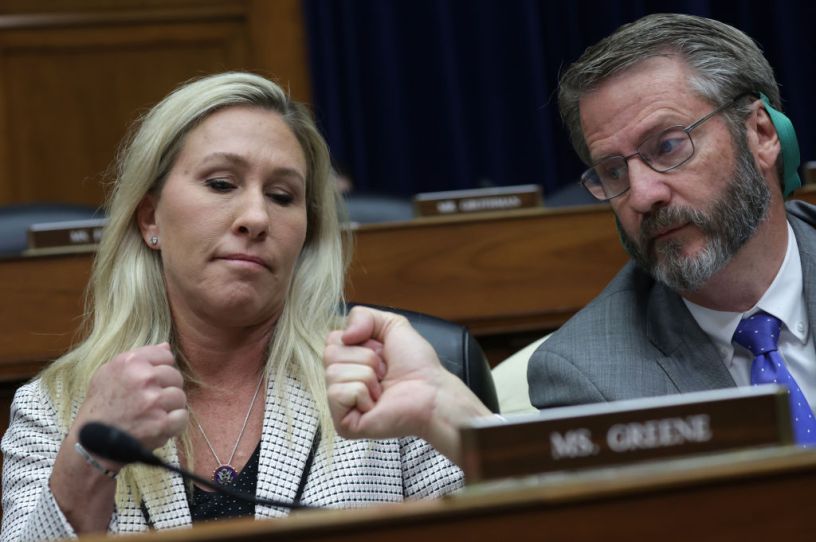 U.S. Rep. Marjorie Taylor Greene fist-bumps Rep. Tim Burchett during a hearing before the House Oversight and Accountability Committee on February 8, 2023. (Photo by Alex Wong/Getty Images)
It's no surprise that congressional Republicans are mostly standing behind former President Donald Trump after his federal indictment last week. But some are going so far as to push to defund the Federal Bureau of Investigation or abolish the Department of Justice altogether.
Such extreme measures stand no chance of passing, but they could make a chaotic government funding season even more of a headache for GOP leaders.
"We need to bring them down before the committee, and if not, at some point we need to start talking about cutting their funding," Rep. Tim Burchett, a Tennessee Republican, said of the Justice Department on Newsmax. "I know I keep talking about this. I'm beating a dead horse, but that's really what needs to happen because this group is out of control. They're rogue."
Georgia Republican Marjorie Taylor Greene said Monday she is writing legislation to defund Special Counsel Jack Smith's office and its investigation into Trump.