Seeking A More Family-Friendly House of Representatives
Happy early Thanksgiving! Among other blessings, we're grateful that lawmakers finally skipped town. They'll return next week. In the meantime, let's examine the wave of recent retirement announcements in the House.
The Congressional Record
The House's Retention Problem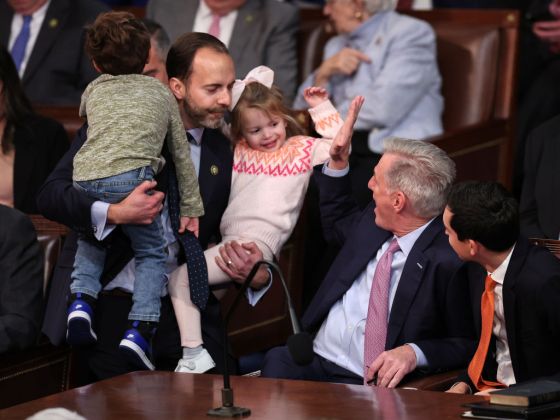 Congress isn't a great place to be a parent.
Members contend with unpredictable voting schedules, frequent travel, nonstop campaign events, angry constituents, death threats, stressful fundraising demands, and stagnant wages. Without proxy voting or other remote participation procedures, their maternity leave options are limited. That may be why only 12 women have given birth while serving in Congress. And a nonprofit advocacy group encouraging more moms to run for office estimated earlier this year that just 7 percent of current lawmakers are mothers to minor children.
Lawmakers with a spouse back home might not have to worry as much about arranging childcare, but they still miss family dinners and day-to-day parenting tasks like picking children up from school or sports practices. So it's no surprise that a desire to spend more time with family is among the most commonly cited reasons when members of both parties choose not to seek reelection. In some cases, that explanation may only scratch the surface of other contributing factors, like today's incredibly dysfunctional GOP conference, redrawn district maps, and tough reelection prospects. Members also leave to campaign for higher office or as they grow too old to keep up with a fast-paced job.
You're out of free articles
Create an account to unlock 1 more articles