Senate Takes Up Legislation on Nord Stream 2 Sanctions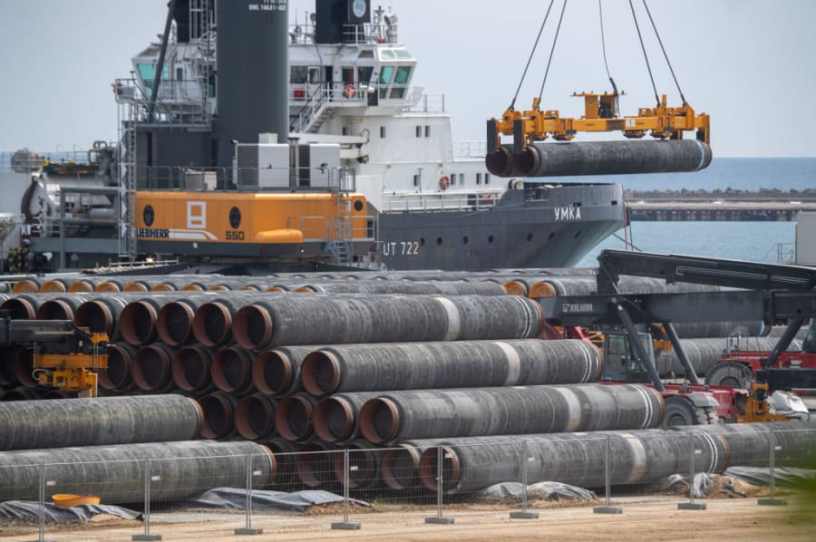 Good afternoon from Capitol Hill, where both chambers are back in session this week. With a surge in coronavirus cases, it doesn't feel like a typical work period, though—about 21 percent of House members voted remotely on Monday.
Nord Stream 2 Sanctions Up in the Senate
Democrats are working to defeat a Republican effort to punish entities involved with the Nord Stream 2 natural gas pipeline connecting Russia to Germany, arguing the move would undercut President Joe Biden's negotiating hand amid high-profile talks with Russia.
The maneuvering will play out in the Senate over the next few days, with members feeling a palpable sense of urgency as up to 100,000 Russian troops have amassed near the border of Ukraine in recent weeks. Senate Majority Leader Chuck Schumer previously agreed to allow a vote on the bill, sponsored by Texas Sen. Ted Cruz, by the end of the week in exchange for ending a delay on the confirmation of dozens of diplomatic nominees.
The GOP legislation would require the president to impose penalties on those involved in the "planning, construction, or operation" of Nord Stream 2 no later than 15 days after its passage. It also gives Congress a pathway to reimpose sanctions should Biden waive them. Opponents of the pipeline, which stretches 750 miles under the Baltic Sea, say it would tighten Moscow's grip on key U.S. allies and undercut Ukraine's access to transit fees. 
Keep reading with a free account
Create a free Dispatch account to keep reading
Get Started
ALREADY HAVE AN ACCOUNT? SIGN IN